The best tool
for your trade
If anyone knows business, it's the Crafter. This van has been designed with the perfect blend of utility, versatility and comfort to meet your every need. With over 100 customisable options, the Crafter has everything to help get your business running.
Book a Test Drive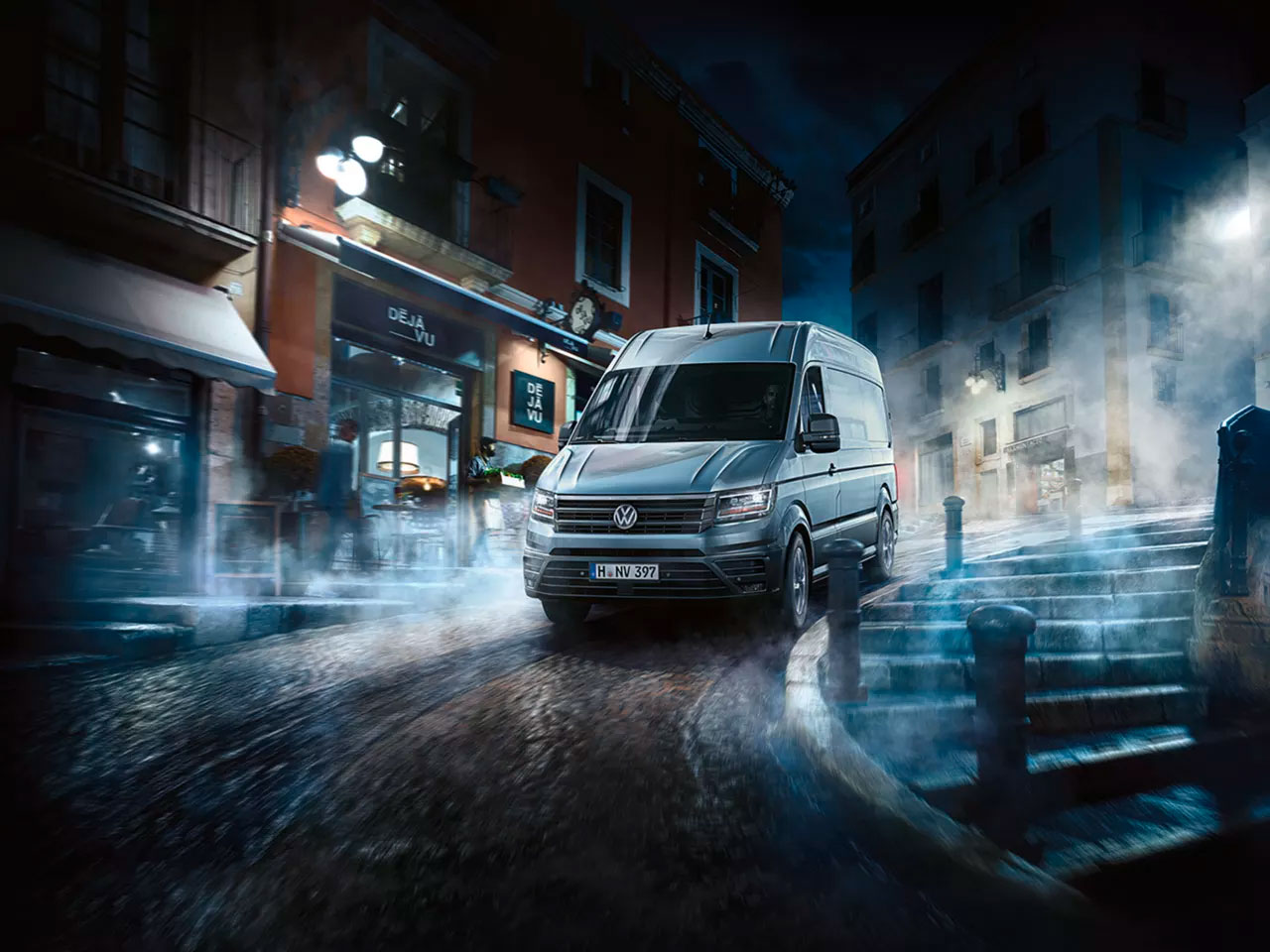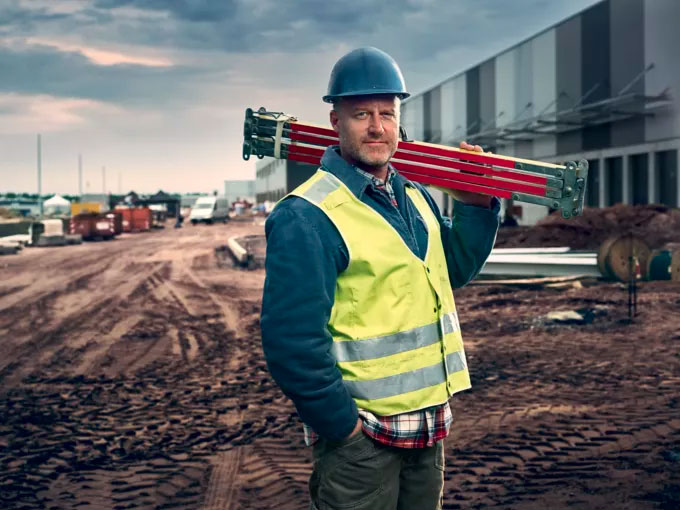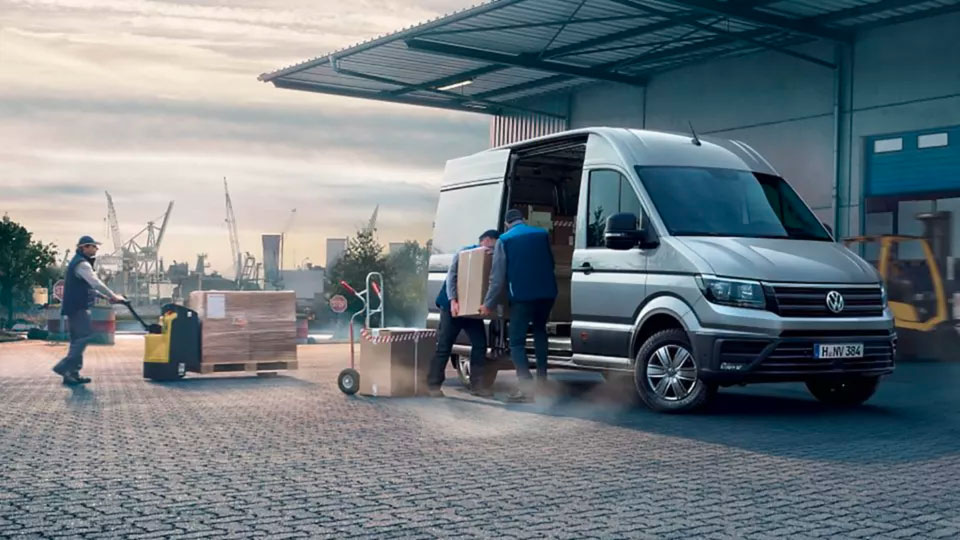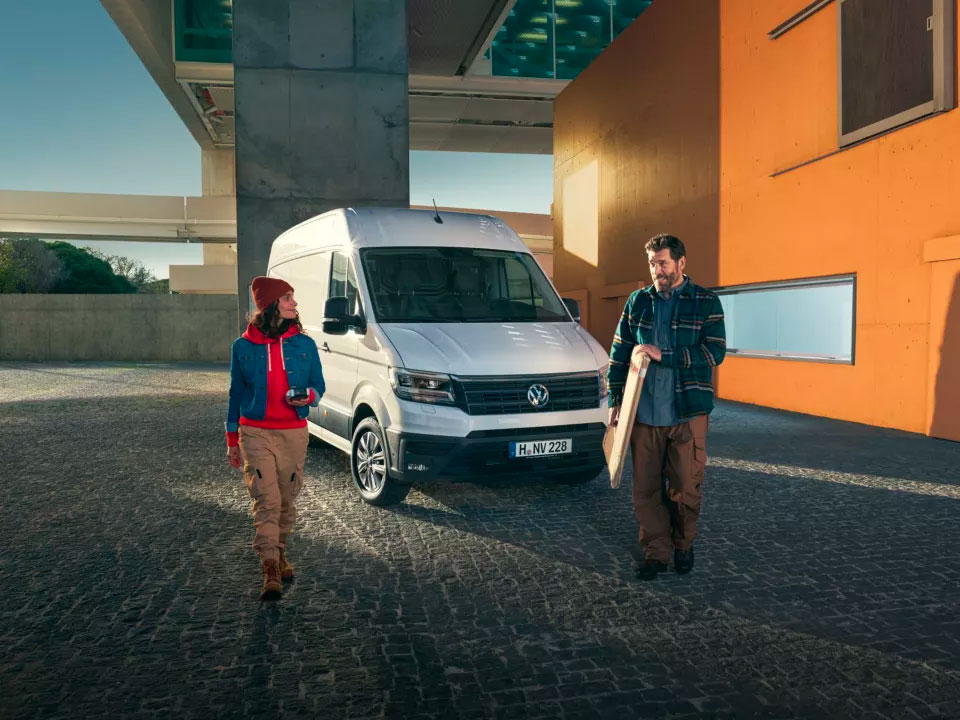 Your workplace

with the lot

Running a business is hard work. But at least we can do some of the heavy lifting with the Crafter. This van can be built and customised to suit you and your business needs.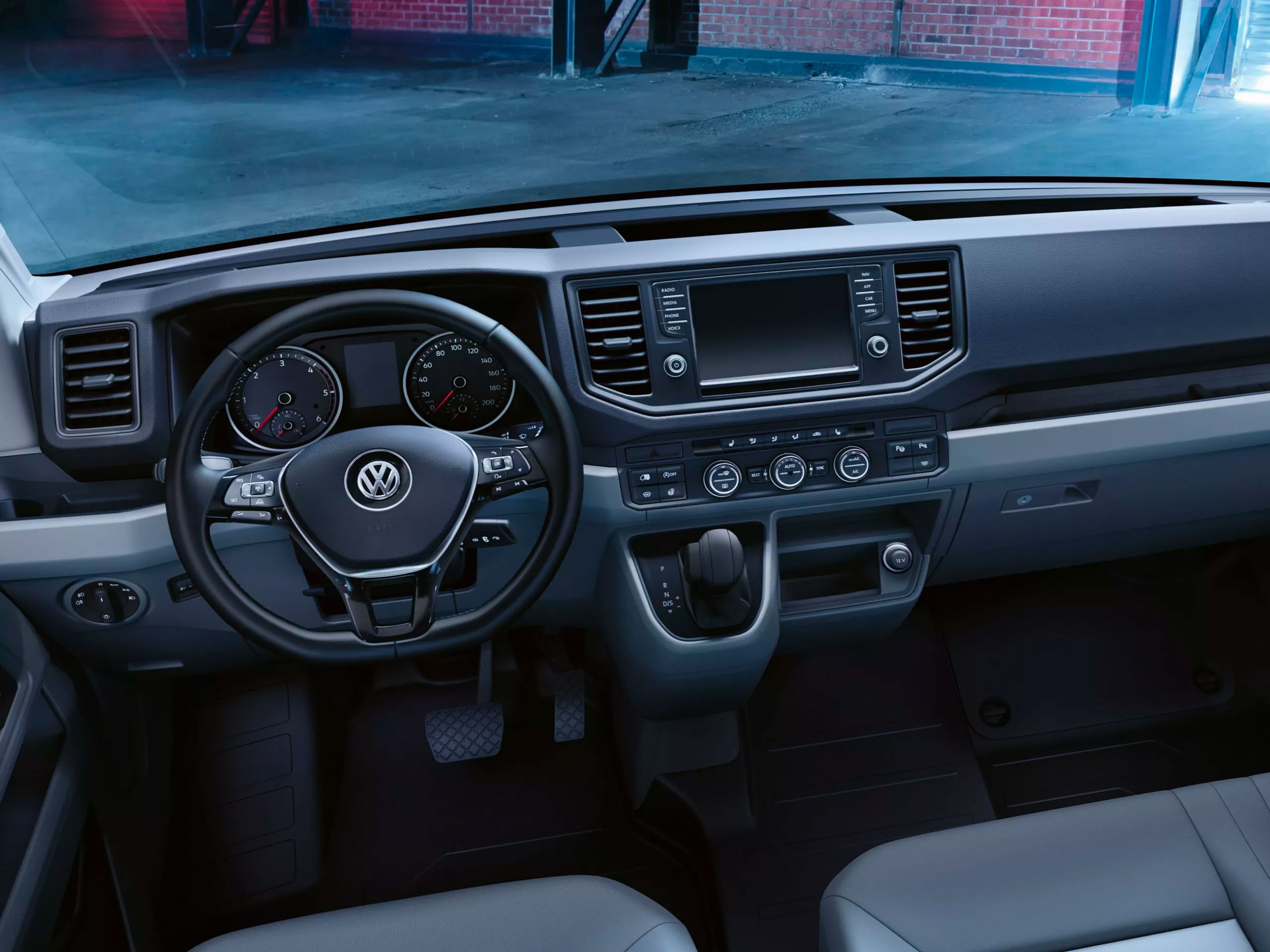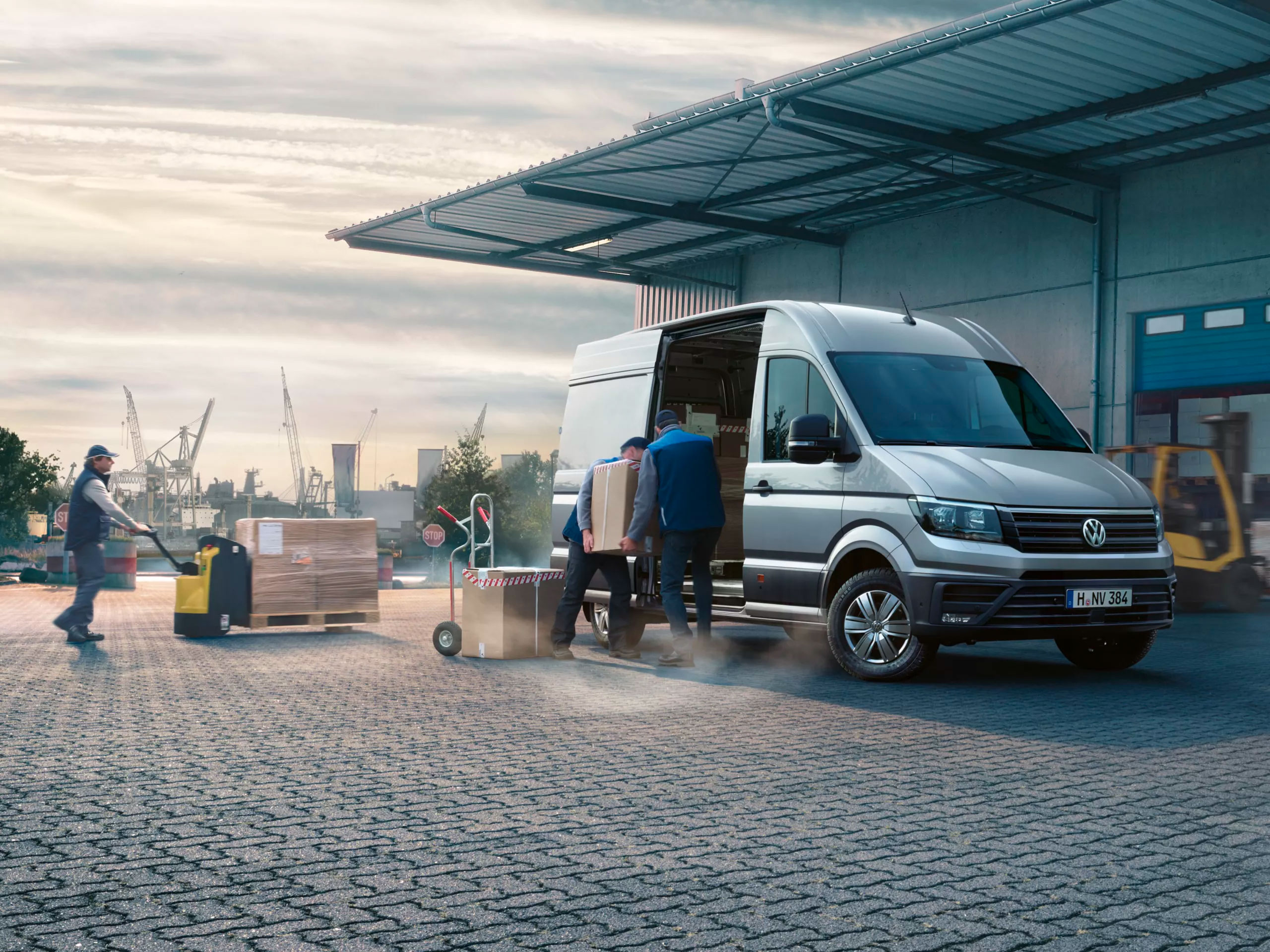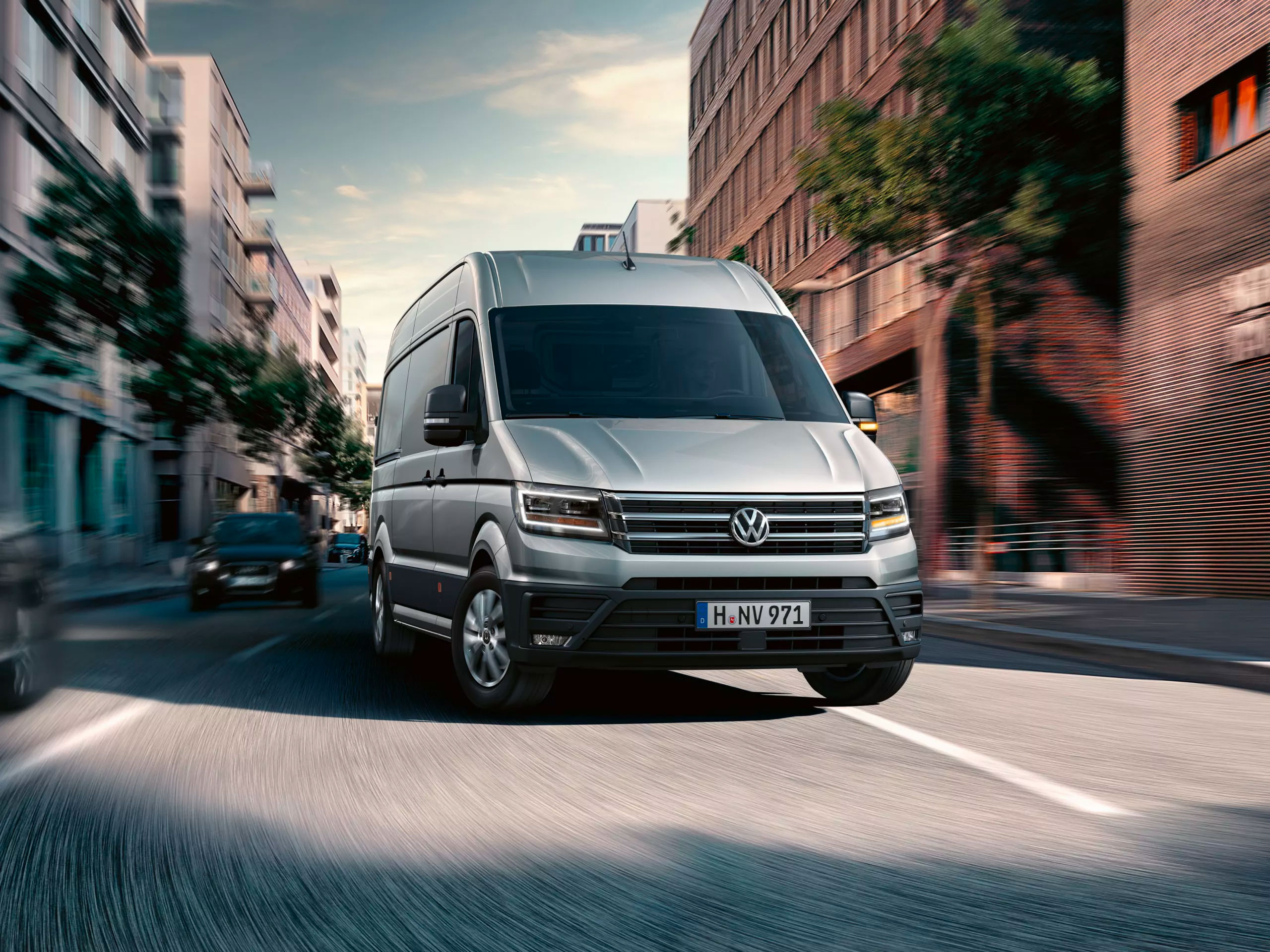 The best workplace for drivers
Keep your cockpit, office and breakout room with you
at all times
Do you spend a large part of your working day out and about? Then you'll know that your vehicle is not just a means of transport. It is somewhere that you can organise your documents, arrange appointments and charge your mobile phone. Or even enjoy your lunch break. With countless storage areas and connections, the Crafter Van is ideally prepared for everything you need.
Best loadability
Up, down, in, out
Lift heavy items easily into the vehicle. Stack bulky pallets in the holding area. Move material through the tailgate. Loading and unloading is hard work. The Crafter Van makes it easier for you.
1,311 mm opening width on the sliding door
2,196 mm loading height
100 mm lower loading edge
Flat load compartment partitional to make loading easier
Driving for all situations
Comfortable driving

when on the go

On busy construction sites and narrow forest roads, in busy residential streets or in the event of gusts of wind on the highway: in the Crafter, numerous innovative driver assistance and safety systems support you when things get tricky. So you get to your destination more relaxed.
Discover the Crafter

for yourself
The Crafter Product Guides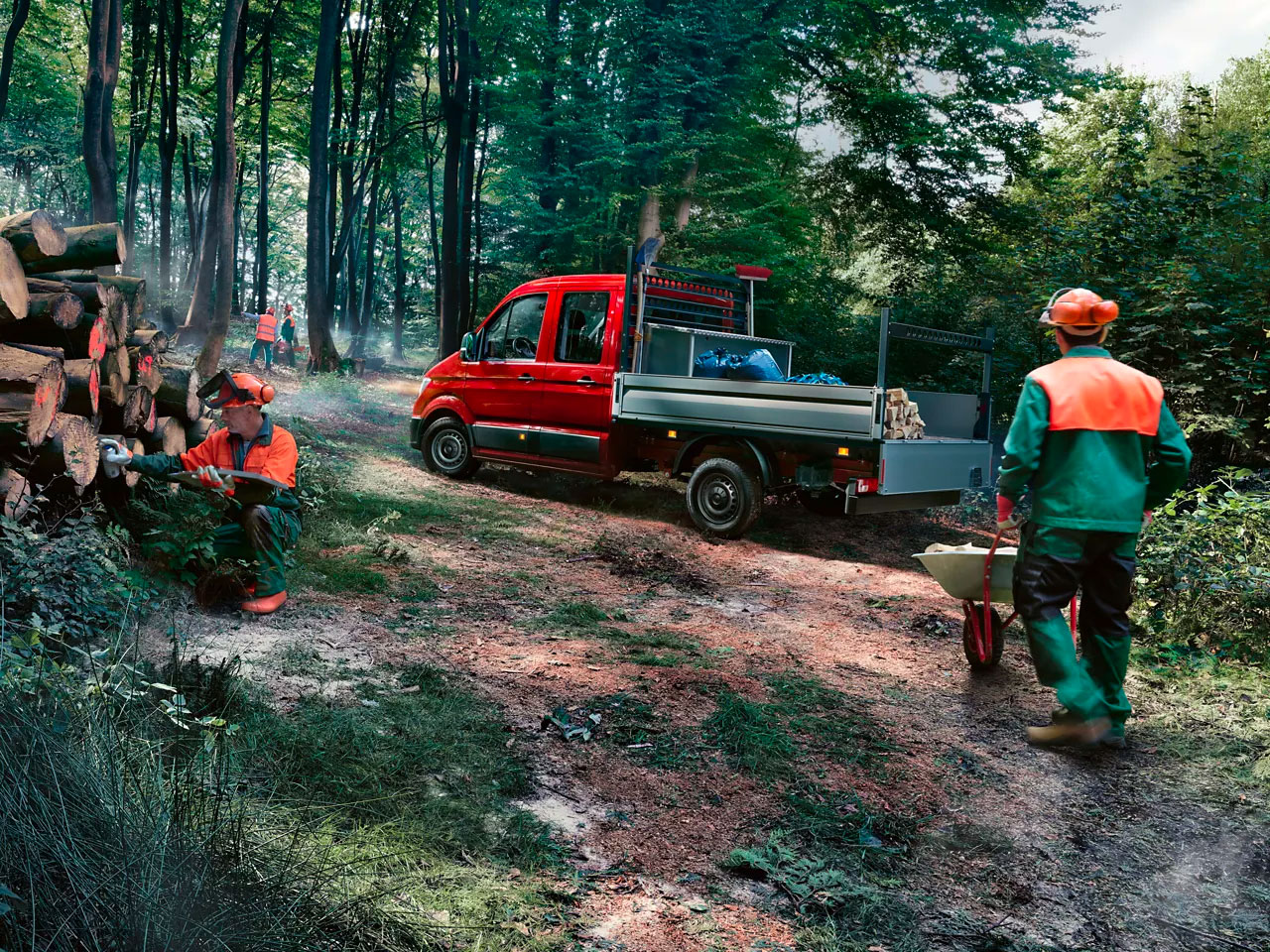 The Crafter
Cab Chassis
As versatile as you are
The Crafter Chassis is as versatile as the task at hand. Whether it's as an emergency vehicle, tipper trailer, refrigerated body or tow truck – it can help almost any business hit the road with single and dual cab options, the Crafter Cab Chassis is the perfect base for your ideal custom bodies.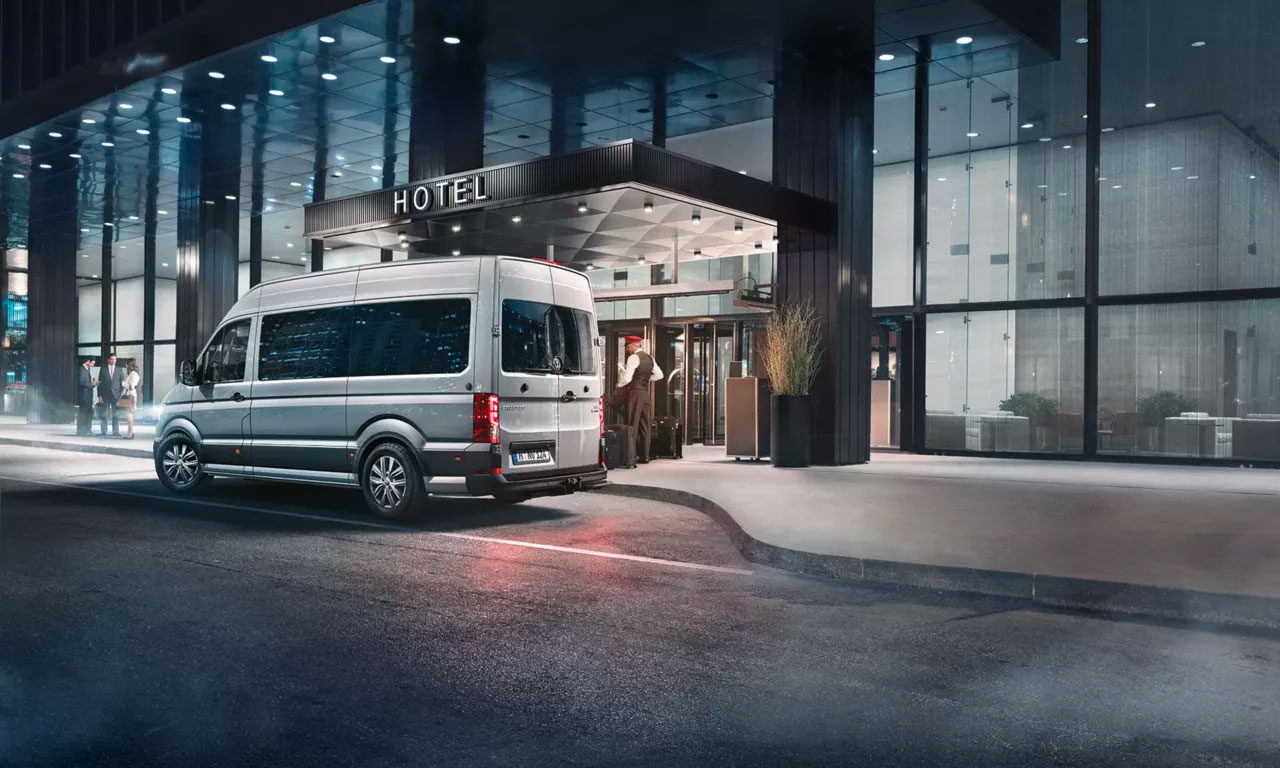 The Crafter
Minibus
We transport success
If anyone knows business, it's the Crafter Minibus. Designed with high quality european standards, innovative safety features and driver assistance systems to support you and your customers in comfort wherever you go. It's the perfect vehicle that has everything you need to cater for passenger travel.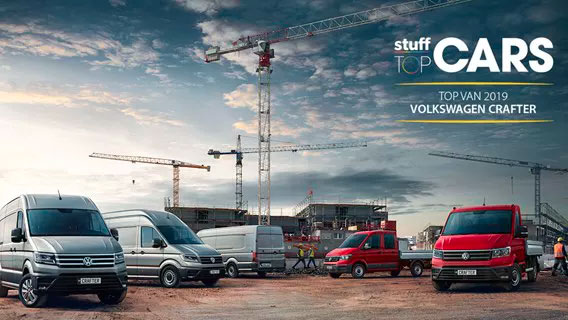 Crafter Van

of the Year 2019
Best in the businesses
Awarded by Stuff New Zealand. The Volkswagen Crafter has been chosen as the 2019 Van of the Year. It's the class leading innovation, comfort and practicality of the Crafter that helps make those tough jobs easy. So whatever industry you're in, the Volkswagen Crafter is your perfect workmate.
The Crafter
Variants

Crafter 30 Runner
From $73,500
Features of Crafter 30 Runner
8-Speed Automatic Transmission
Fuel efficiency from 8.5L/100km
4 cylinder engine
2-Seats
Payload 742kg
3000 kg Gross Vehicle Mass
Load volume from 9.9m3 to 11.3m3
Load compartment length 3,201mm
Load compartment width 1,832mm
Front & Rear Park Distance Control & Rear View Camera
Adaptive Cruise Control
6.5" Composition Colour Infotainment System
16" Steel wheels
Book a Test Drive

Crafter 35 Panel Van
From $86,500
Features of Crafter 35 Panel Van
Additional to Crafter 30 Runner:
Available in medium, long or extra-long wheelbase & high or super-high roof
Fuel efficiency from 7.7L/100km to 8.8L/100km
Payload 1,119 to 1,227kg
Load volume from 9.3m3 to 18.4m3
Load compartment length from 3,201mm to 4,606mm
Book a Test Drive

Crafter 50 Panel Van
From $103,500
Features of Crafter 50 Panel Van
Additional to Crafter 30 Runner:
Available in medium, long or extra-long wheelbase & high or super-high roof
Fuel efficiency from 8.8L/100km
4-Cylinder twin turbo engine
Payload 2,227 to 2,417kg
5000kg Gross Vehicle Mass
Load volume 9.3 to 15.3m3
Load compartment length from 3,201mm to 4,606mm
Book a Test Drive
Next
Steps
---
Disclaimer by Volkswagen
1. The information provided on the Volkswagen New Zealand website is for information purposes only
2. A Volkswagen New Zealand reserves the right to extend, withdraw or change all offers *Prices are shown in New Zealand dollars, include GST and exclude on road costs
3. Weekly finance price is subject to change due to interest rates*. Please see the full terms and conditions for Volkswagen Finance for more information. www.volkswagen.co.nz/finance
4. Fuel consumption is based on the combined fuel consumption figure
5. International models might be shown for illustrative purposes only, and New Zealand specifications may vary
6. Some colours in these images are not available in New Zealand, the product guide contains the correct colours available to the New Zealand market
7. Additional and optional accessories may have an effect on fuel efficiency. Optional accessories and add-on packages are available at an additional cost
8. App-Connect is compatible for selected apps with the latest smartphone versions of iOS and Android, active data service, and connection cable (sold separately)
9. Safety technologies are designed to assist the driver, but should not be used as a substitute for safe driving practices
10. Leather appointed seats have a combination of genuine and artificial leather, but are not wholly leather