More accessible

in every way

Specially engineered to meet the needs of wheelchair passengers, the Caddy Mobility has been designed to ensure maximum usability and comfort for all users. Offering extra large rear access, the Caddy Mobility can accommodate most wheelchair sizes in the rear compartment.

Allowing wheelchair passengers the option of remaining in their chair while travelling demonstrates why the Caddy is one of the most popular mobility vehicles in the world.

Book a Test Drive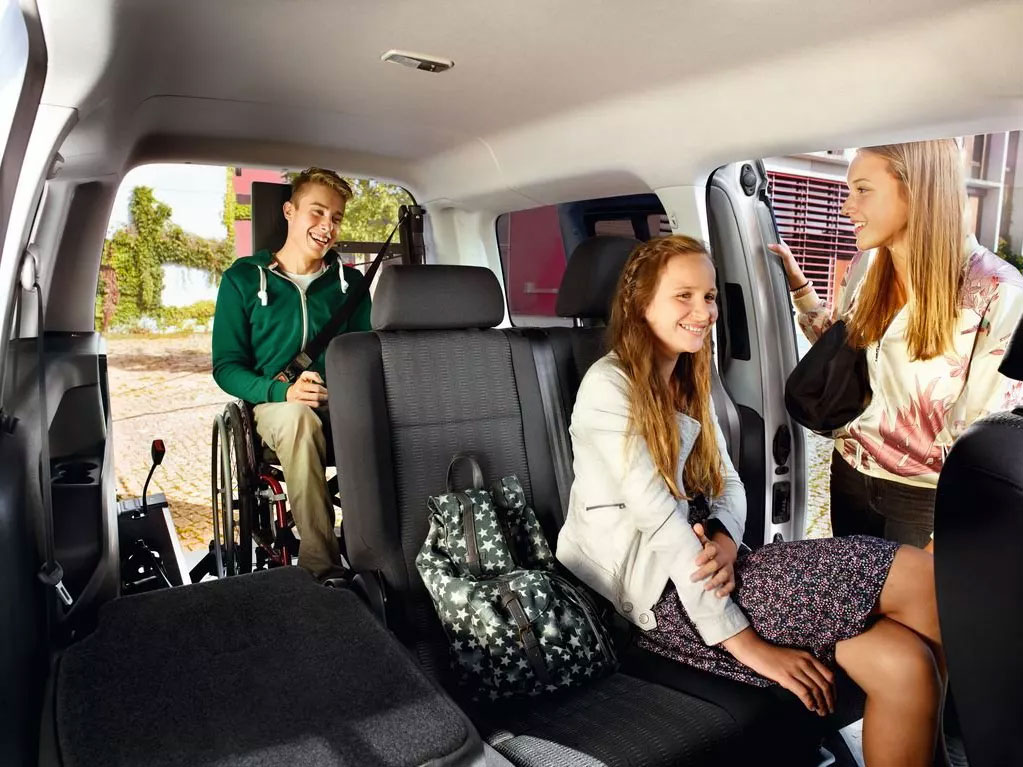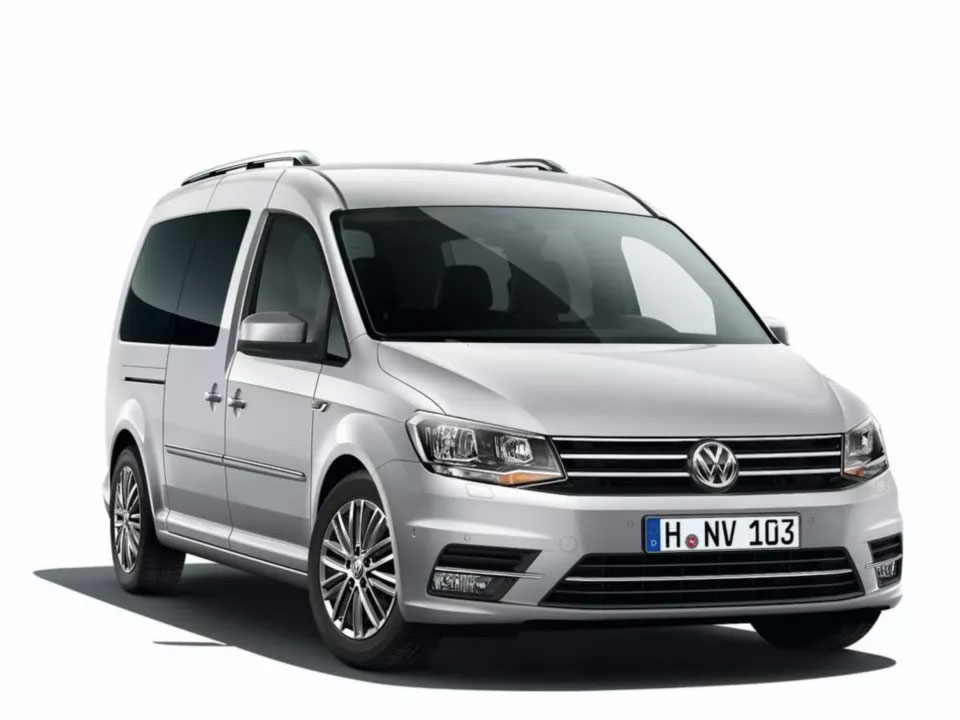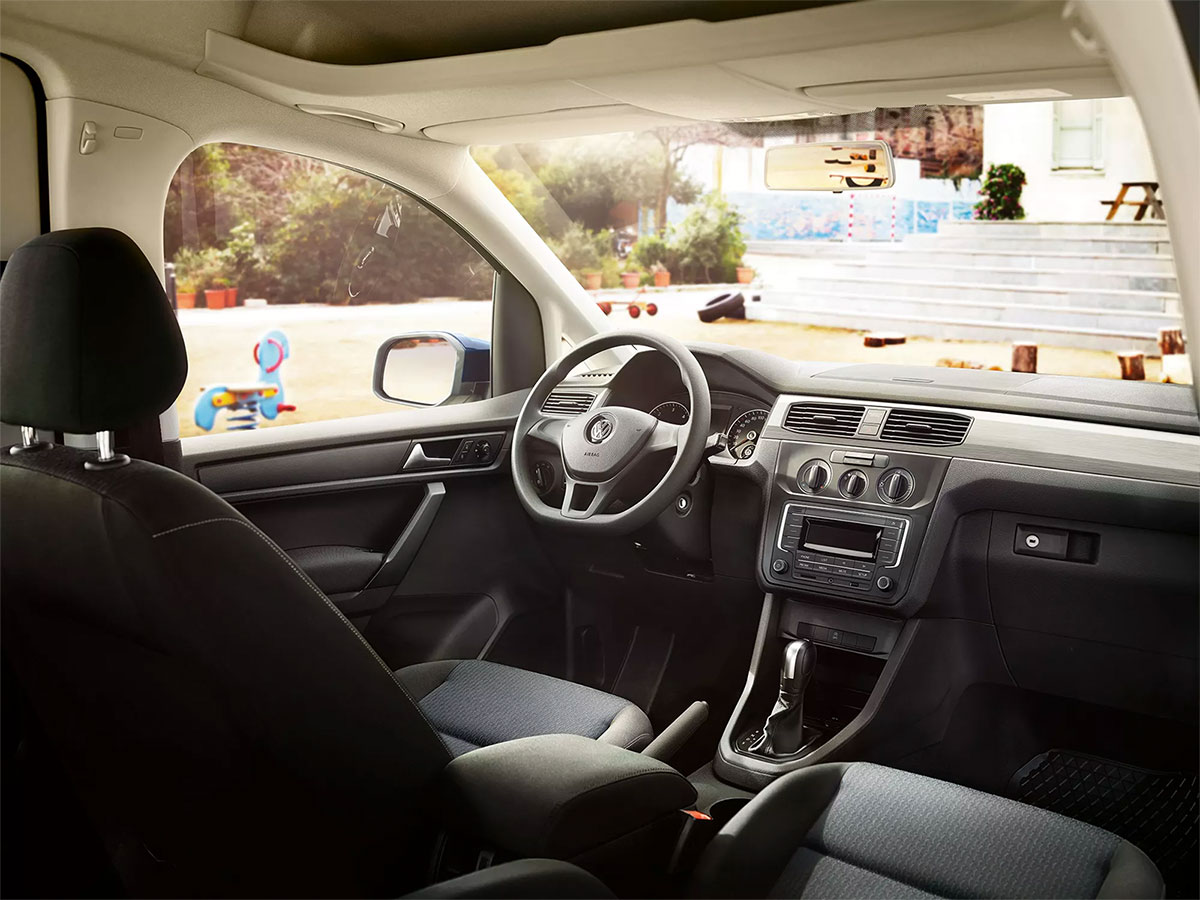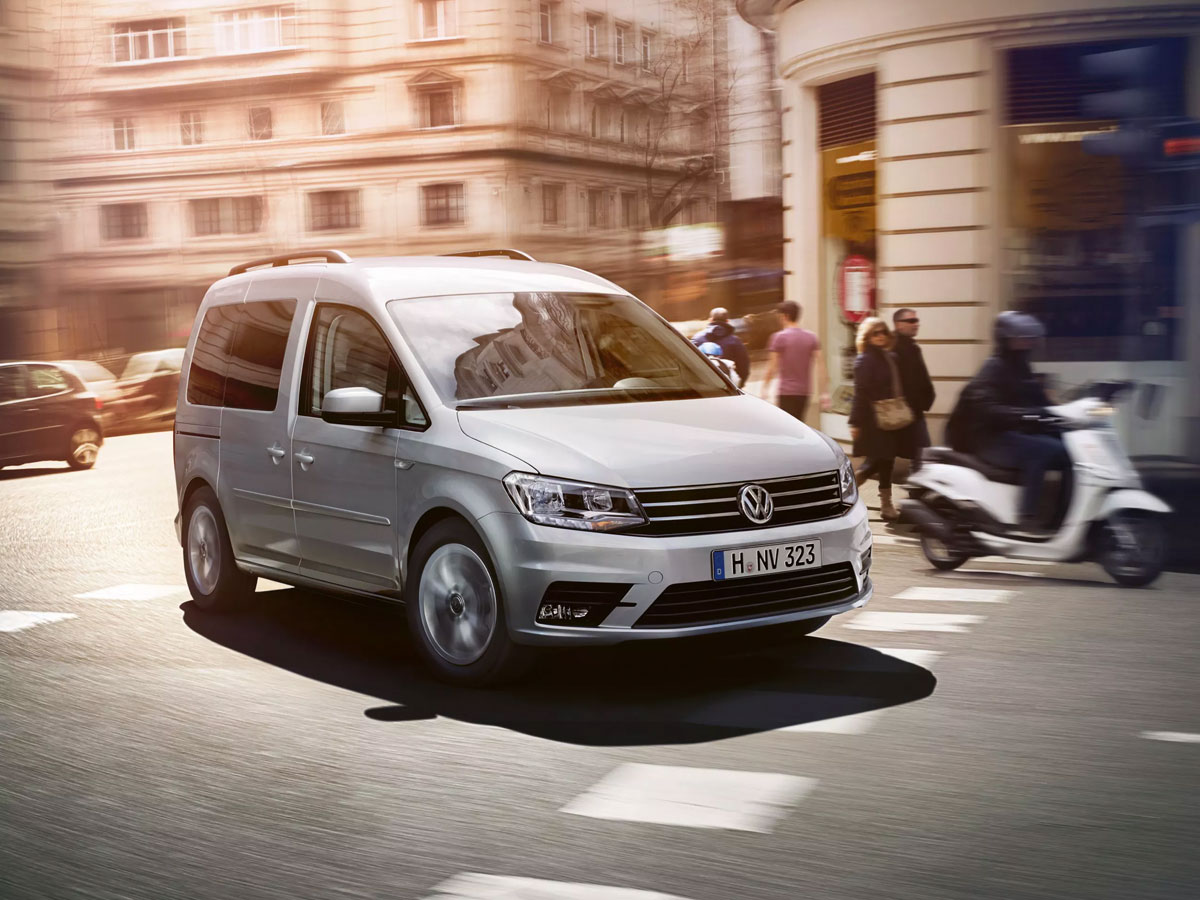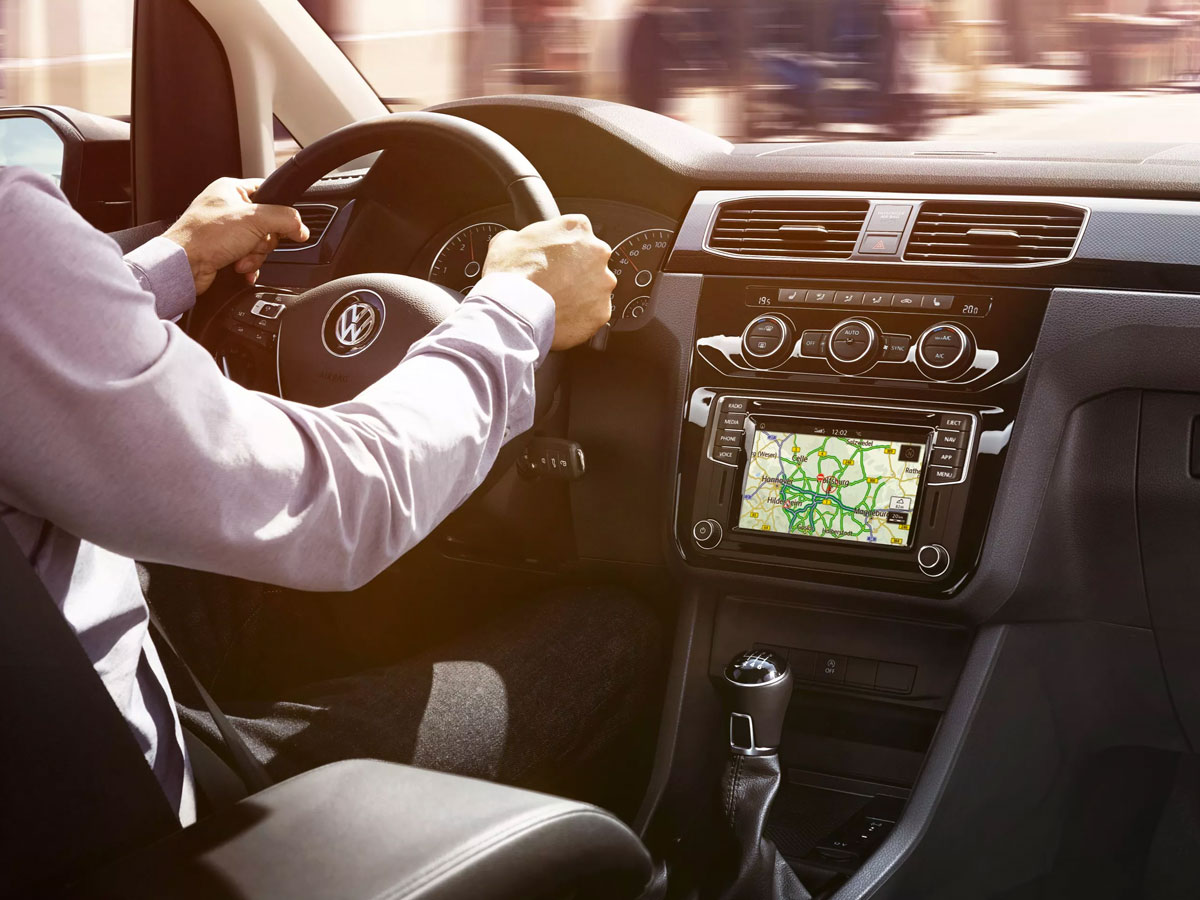 High-quality interior design
Lots of space
to relax
Inside the Caddy, you can expect to enjoy up to five exceptionally comfortable seats, a modern cockpit with premium workmanship, and plenty of space for any of the surprises that daily life may bring.
Modern driver assistance systems
Thinks with you

and acts early

Whether you're dealing with tight parking spaces or unexpected situations on the road: The Caddy's state-of-the-art driver assistance systems provide support in almost any critical situation.
Latest infotainment
Always entertained

while on the road

It's probably not unusual for you to spend half the day in your car. But when you've got your favourite song playing on the stereo and the quickest route on your dash panel, everything seems so much easier.
Carefully planned

right down to the smallest detail
Exterior - Lighting
Book a Test Drive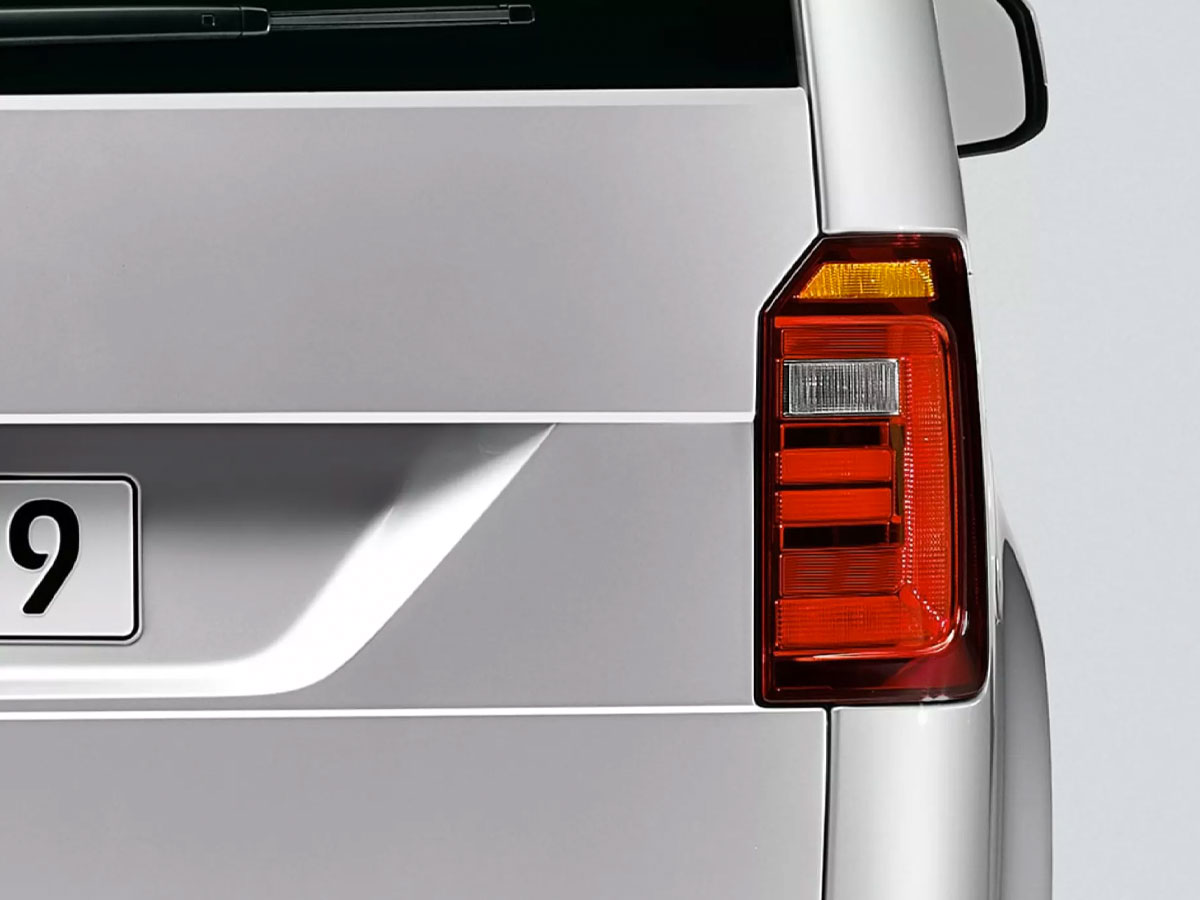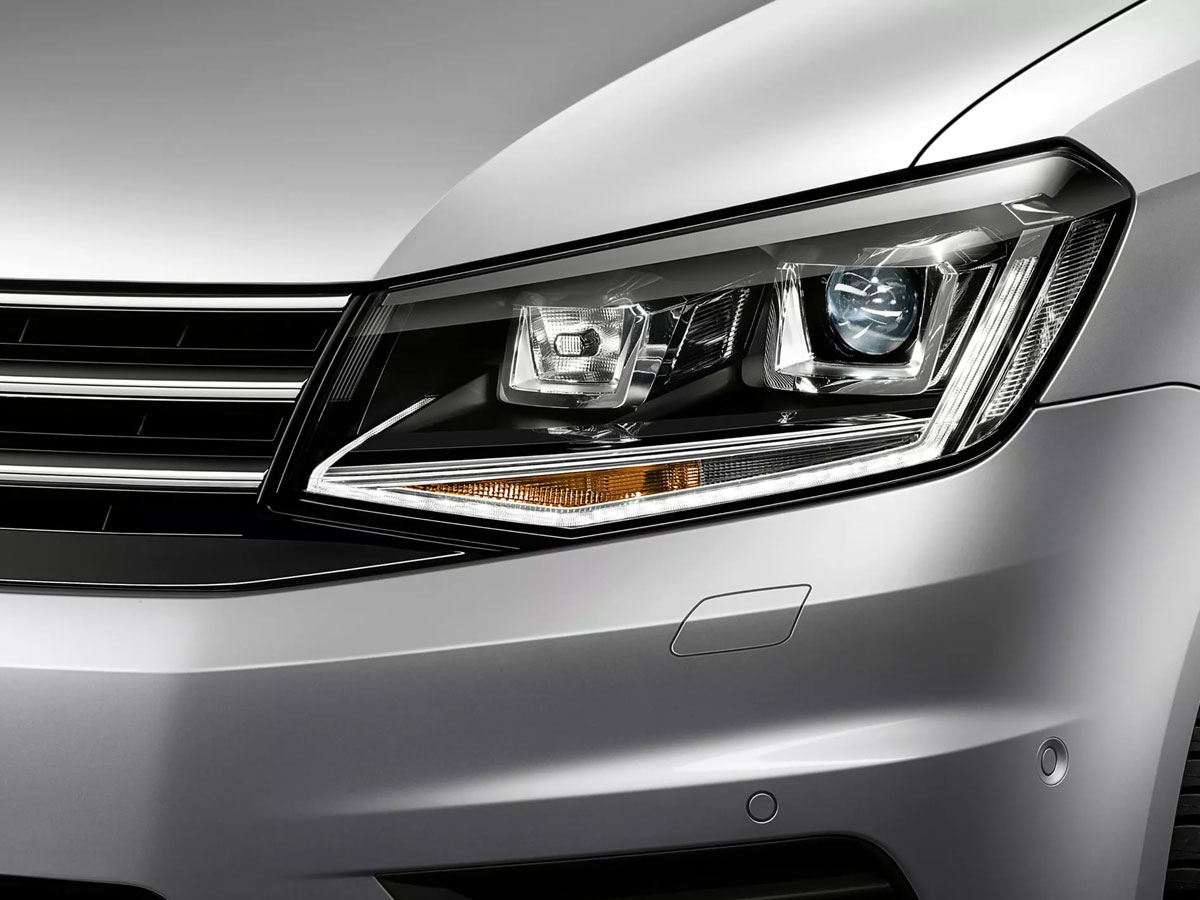 Tinted tail light cluster
See

and be seen

Add a distinctive flair and lend the rear section a bold character. Only available in conjunction with bi-xenon headlights.
Bi-xenon headlights
See

and be seen

Used for both the dipped and main beams, they illuminate the road much better than conventional halogen headlights. They also stand out due to their low energy consumption. Only available in conjunction with tinted tail light clusters.
Carefully planned

right down to the smallest detail
Operating equipment
Thanks to the innovative Infotainment system and extras like the optional multifunction steering wheel complete with paddles, everything is perfectly within your grasp.
Book a Test Drive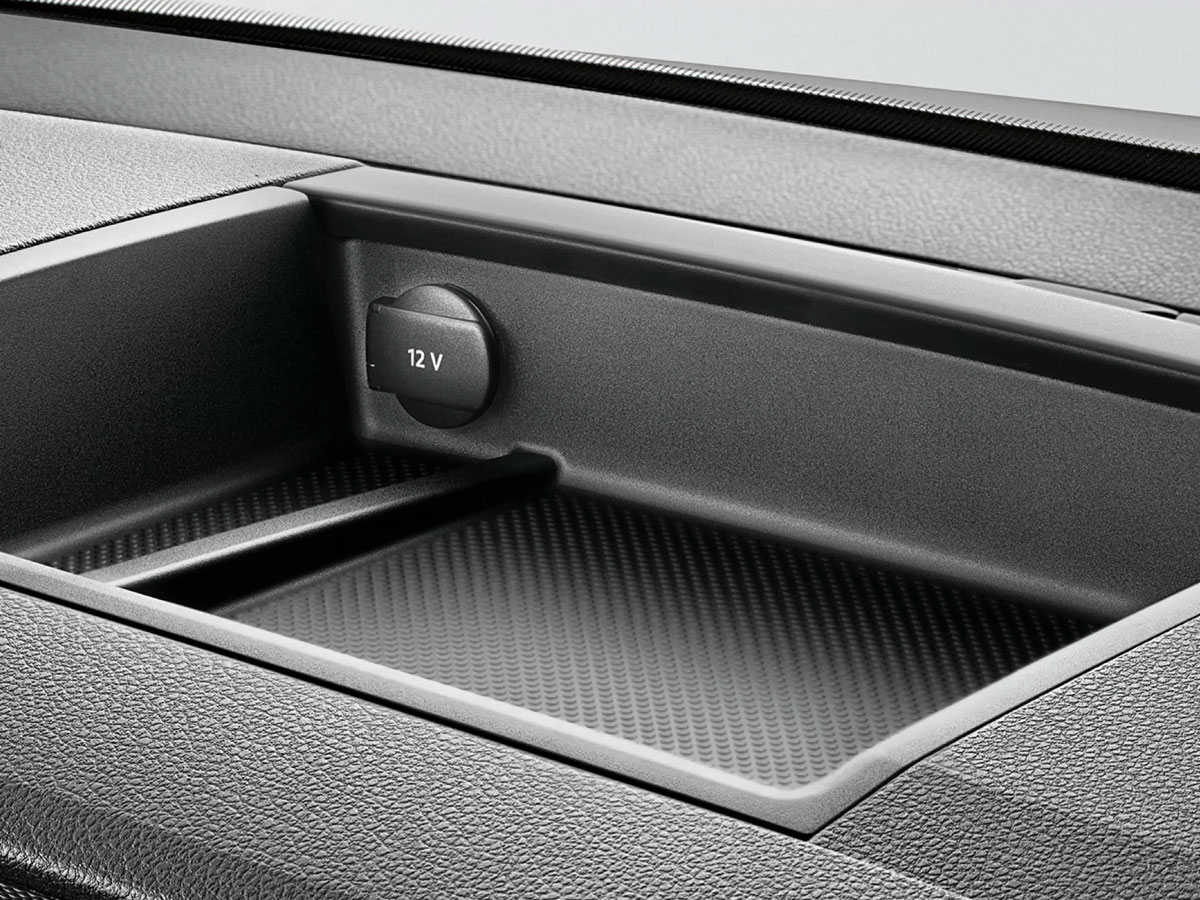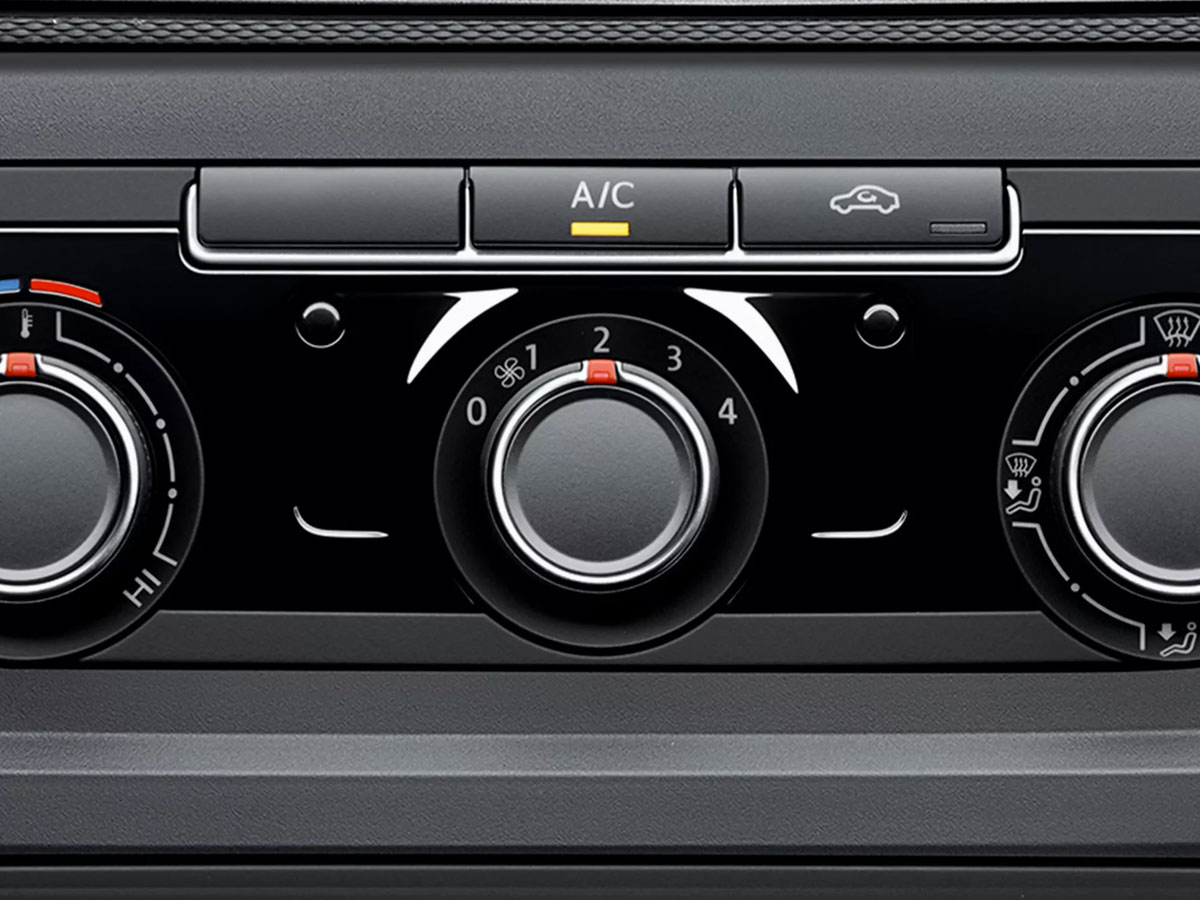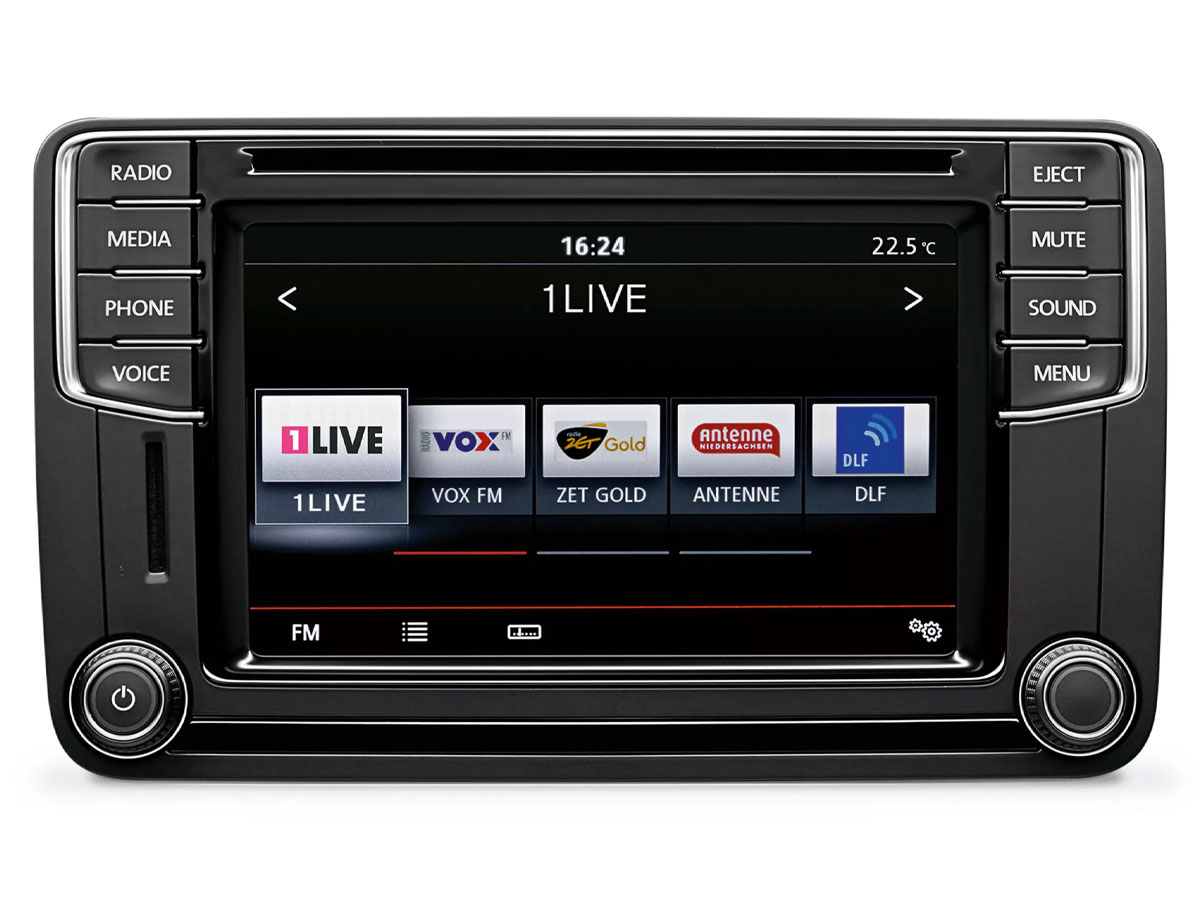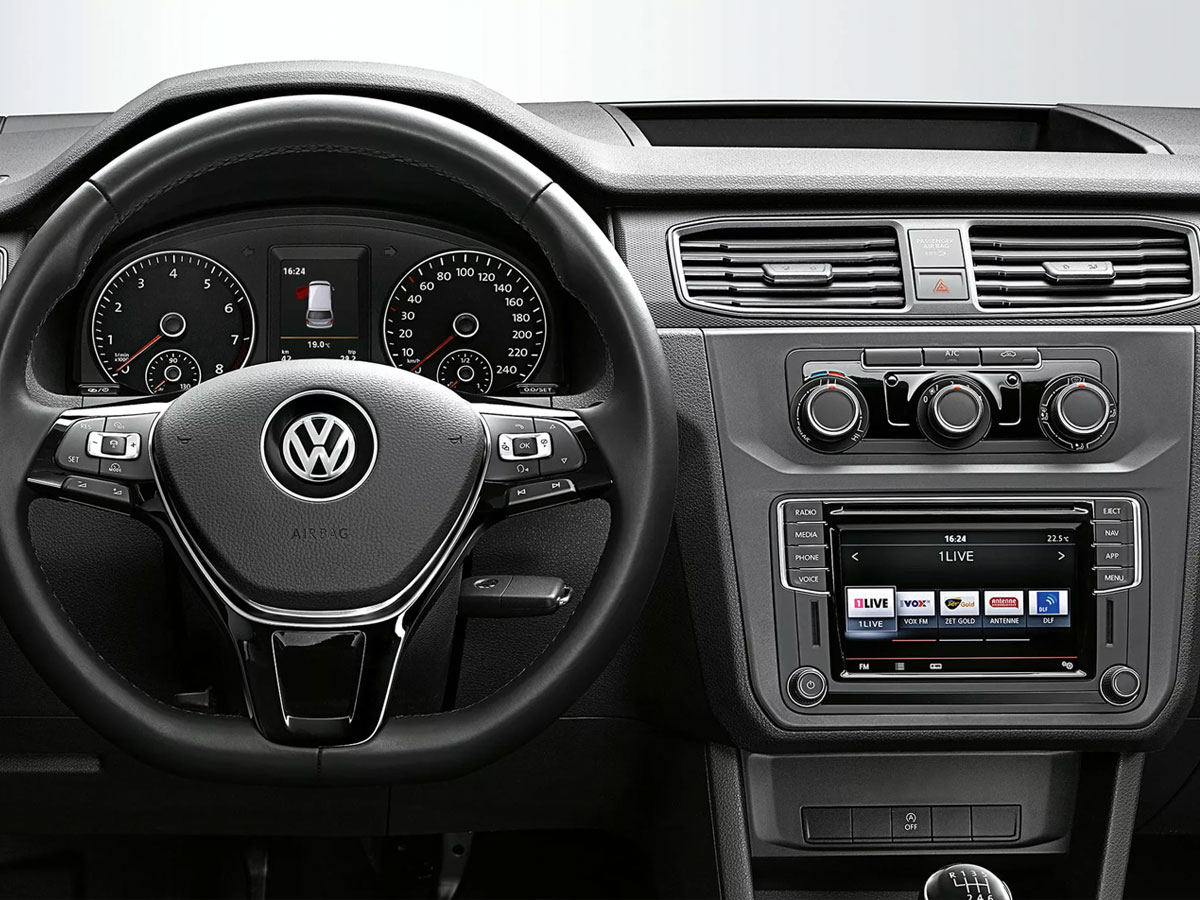 Sockets
Your power pack

while you're our and about

We're sure you know the feeling: You're out with the family or a team of colleagues and suddenly everyone has to charge their smartphone – and at the same time, of course. Luckily, the Caddy has up to four sockets and one optional USB port for just this eventuality.
Air conditioning systems
Keep a
cool head
The semi-automatic air conditioning system keeps the interior temperature cool on warm days and warm on those cooler days.
Semi-automatic airconditioning
The optional semi-automatic air conditioning has an infinite adjustment, so that a pleasant interior temperature can be ensured at all times. Thanks to large ergonomic buttons and knobs, the temperature in degrees, air distribution and fan speed can be easily regulated while driving.
Radio systems
Sound on,
ears pricked
On long journeys for work, en route to holiday, or a trip to run errands, you need some good entertainment. Our radio systems always offer the right selection. And top-quality sound, too.
Multifunction steering wheel
Everything
perfectly within your grasp
Change the radio station – while keeping both hands firmly on the multifunction steering wheel. That's because the radio or navigation system, a mobile phone or the cruise control can be controlled conveniently using its buttons.
Multifunction leather steering wheel
The leather-covered multifunction steering wheel gives you an excellent grip and is extremely user-friendly. The radio or navigation system, a mobile phone and the cruise control system can all be controlled using the buttons.
Carefully planned

right down to the smallest detail
Assistance Systems
Book a Test Drive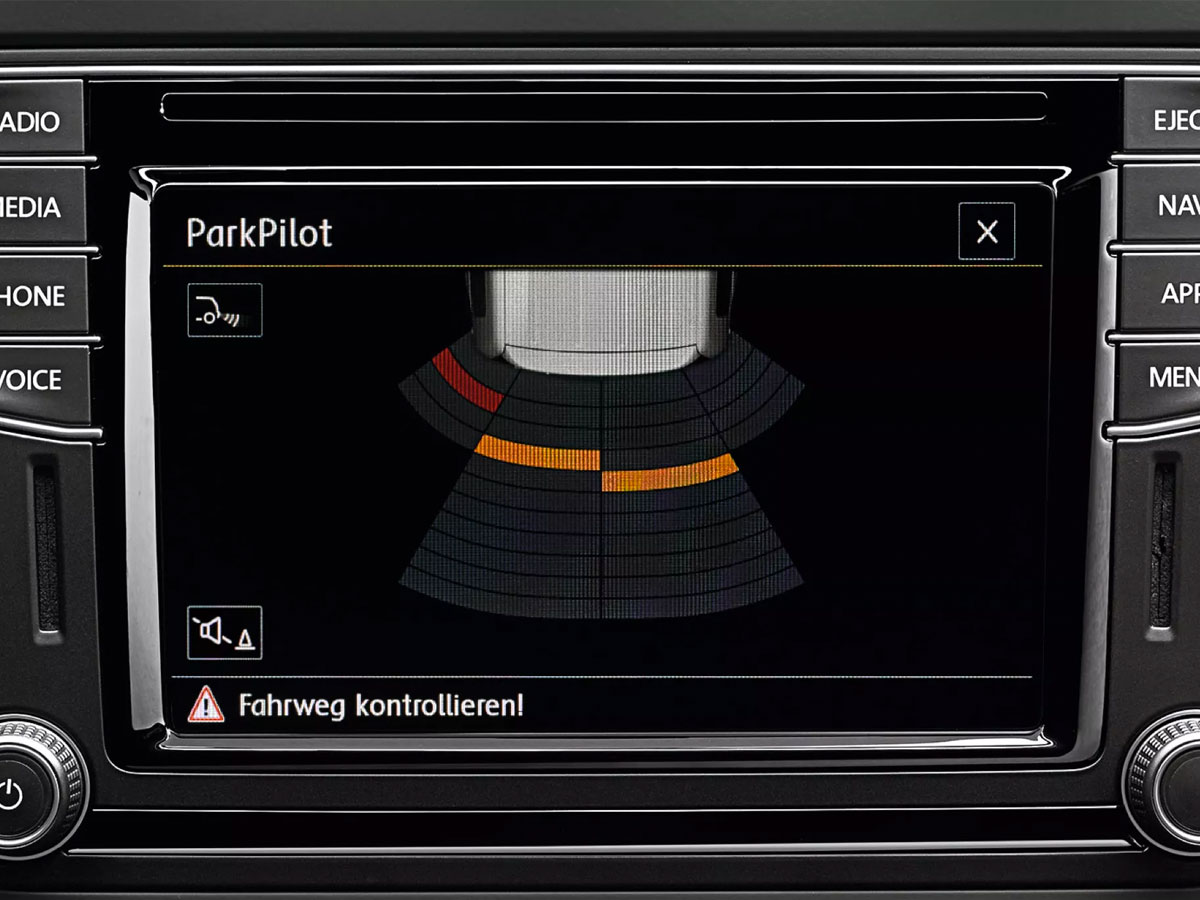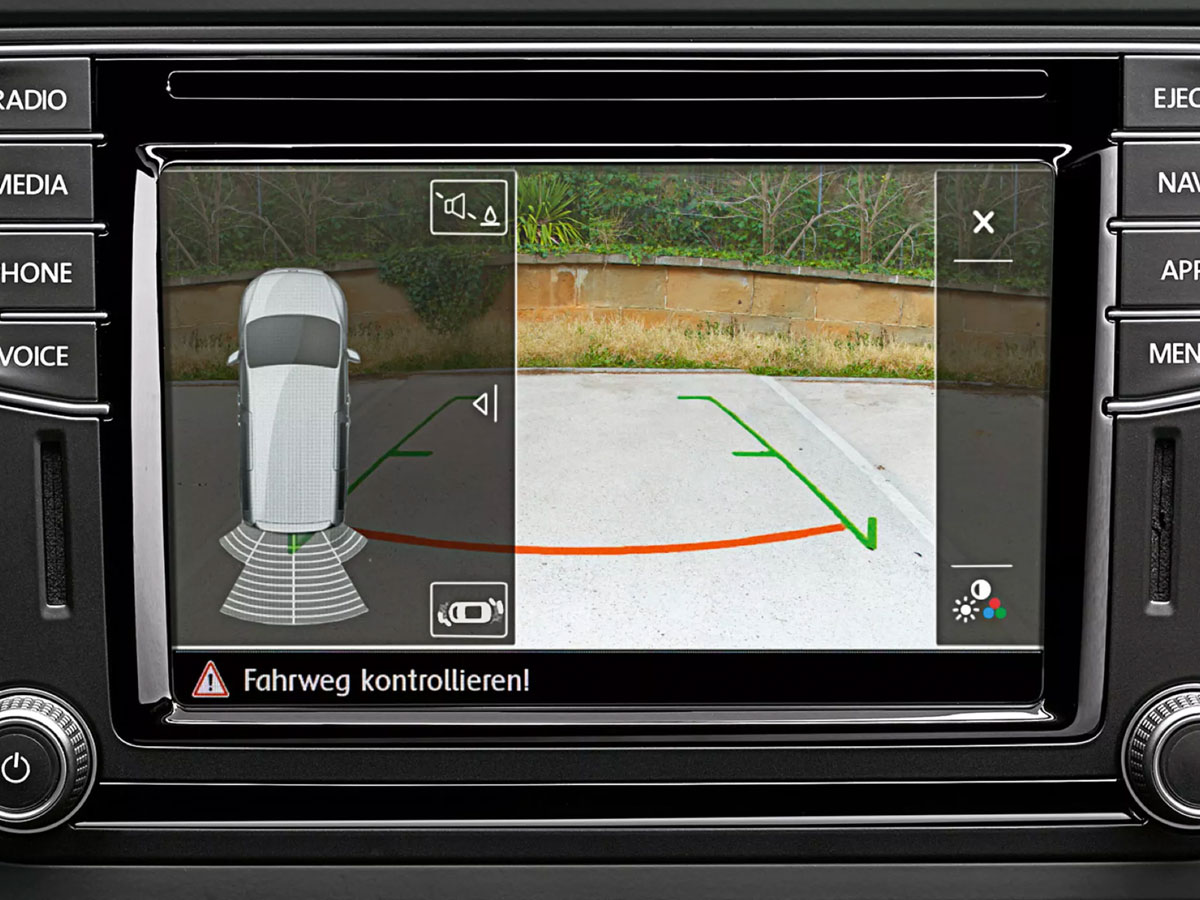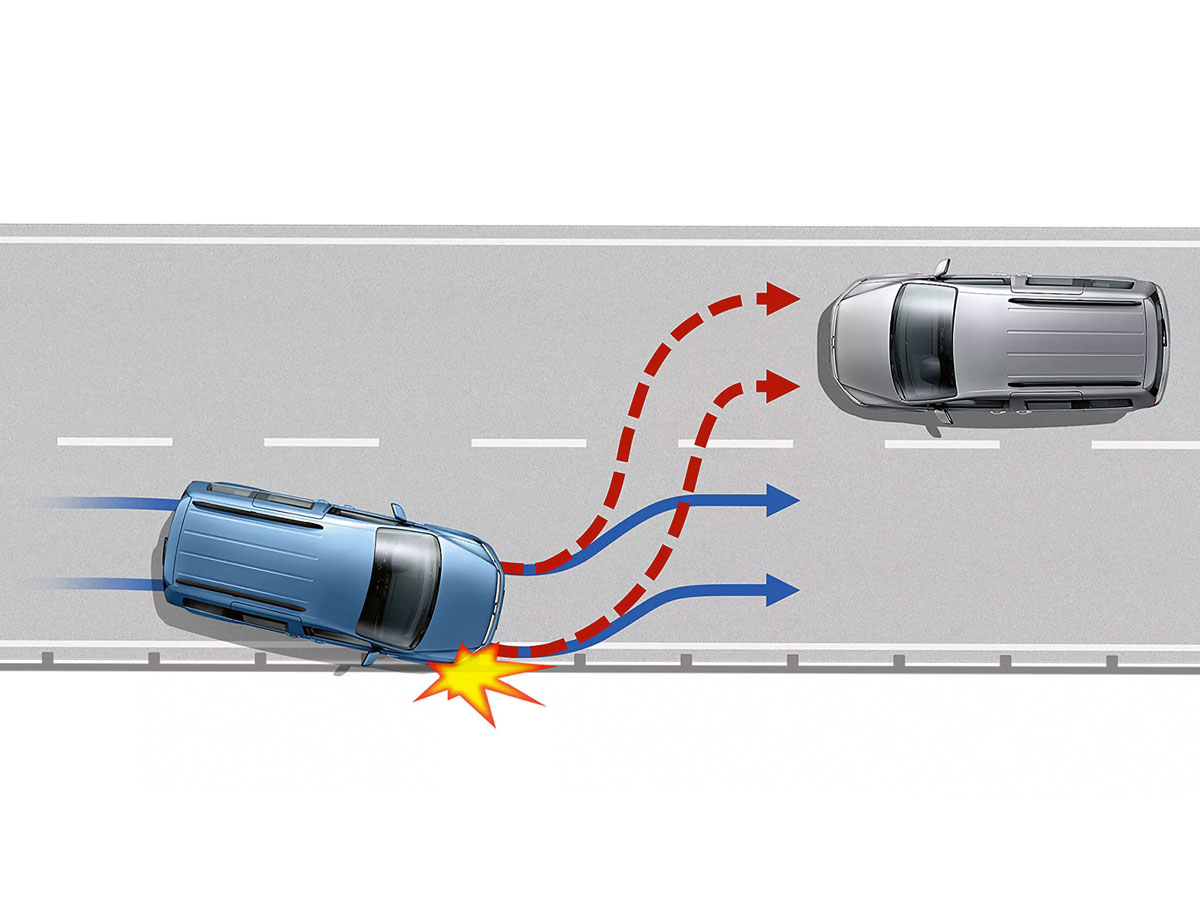 Park Pilot
Easier

parking

Emits audible warnings when obstacles are detected behind the vehicle when parking, and also provides a visual display of the vehicle's distance from these obstacles.
"Rear View" reversing camera
Easier

parking

Simplifies parking by showing a limited view of the area behind the vehicle on the display of the radio or navigation system. Additional static guidelines facilitate the parking process. The reversing camera is only available in combination with the tailgate.
Safety systems
Playing it safe

as standard
Automatic Post-Collision Braking System
Triggers braking after a collision, ideally to prevent secondary collisions. The Automatic Post-Collision Braking System activates when two independent sensors detect an accident. After a short delay, the vehicle begins a phased braking action down to 10 km/h, during which the driver can take over at any time.
Electronic Stability Control (not illustrated)
Prevents under- or over-steering via targeted braking of individual wheels.
Anti-lock braking system (ABS) (not illustrated)
Prevents the wheels from locking. Enabling you to keep control over the vehicle's steering.
Traction control system (TCS) (not illustrated)
Prevents wheelspin.
Seat belt warning (not illustrated)
If their seat belts are not fastened, the seat belt warning reminds the driver and the front passenger to fasten their belts with a visual warning when the engine is started, and an acoustic warning after setting off.
Airbags (not illustrated)
The Caddy comes with driver and front passenger airbags as standard, and side/curtain airbags are optional too.
Accessibility
More accessible,
in everyday
One of the most important features of the Caddy Mobility is the large dimensions of the rear opening. This has been proven to be increasingly popular for the transportation of passengers who require a wheelchair. Access is easy and safe via a gently sloping ramp with straps that prevent the wheelchair from rolling backwards as it enters the vehicle. The wheelchair is then secured via a solid mounting point, and the passenger has their own seat-belt for maximum comfort and safety.
Next

Steps
---
Disclaimer by Volkswagen
1. The information provided on the Volkswagen New Zealand website is for information purposes only
2. A Volkswagen New Zealand reserves the right to extend, withdraw or change all offers *Prices are shown in New Zealand dollars, include GST and exclude on road costs
3. Weekly finance price is subject to change due to interest rates*. Please see the full terms and conditions for Volkswagen Finance for more information. www.volkswagen.co.nz/finance
4. Fuel consumption is based on the combined fuel consumption figure
5. International models might be shown for illustrative purposes only, and New Zealand specifications may vary
6. Some colours in these images are not available in New Zealand, the product guide contains the correct colours available to the New Zealand market
7. Additional and optional accessories may have an effect on fuel efficiency. Optional accessories and add-on packages are available at an additional cost
8. App-Connect is compatible for selected apps with the latest smartphone versions of iOS and Android, active data service, and connection cable (sold separately)
9. Safety technologies are designed to assist the driver, but should not be used as a substitute for safe driving practices
10. Leather appointed seats have a combination of genuine and artificial leather, but are not wholly leather