From a mini-bus
to a shuttle
If you're talking about professional personal transport, most people will think of one name: the Caravelle 6.1. Over the past 30 years, it has become almost synonymous for the perfect shuttle bus. Its core expertise? Comfort and flexibility. Its unique skills? Smart digital services and cutting-edge infotainment. And at the end of the working day? It is often known to transform from an executive vehicle into your personal family mini-bus.
Book a Test Drive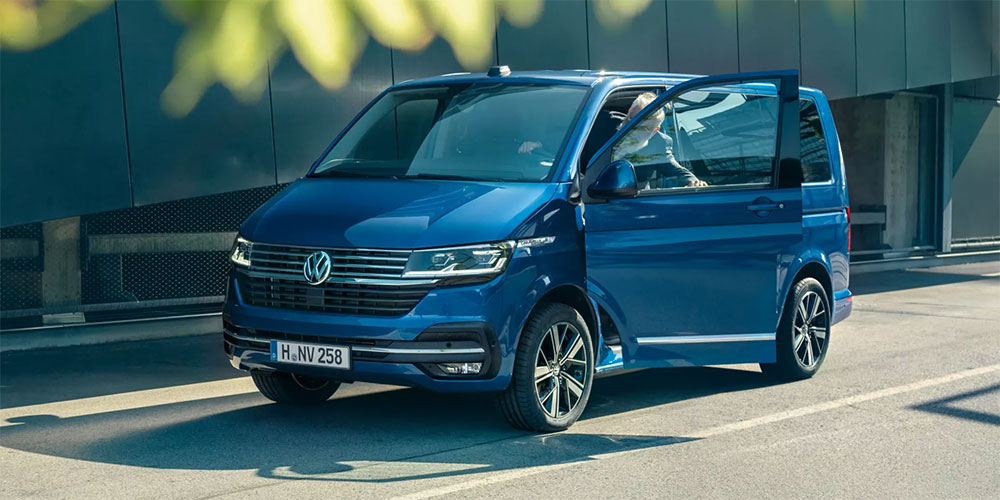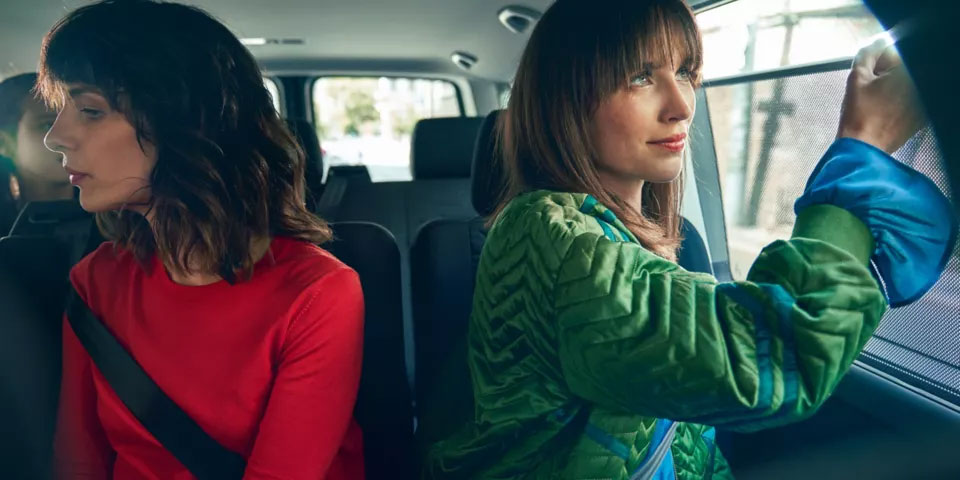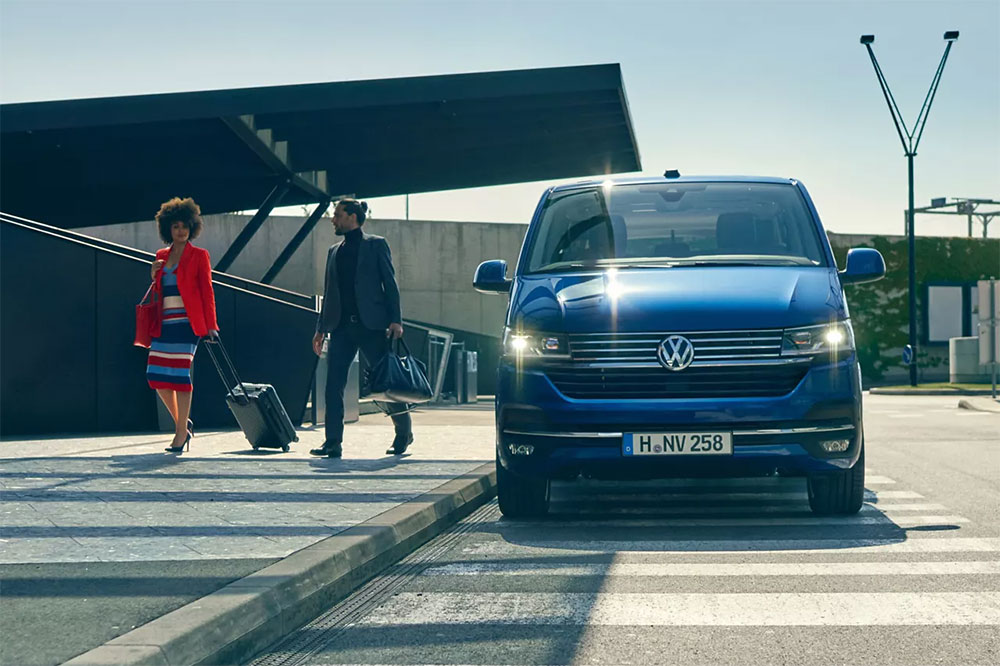 Extra
impressive
The Caravelle has been carefully designed for the wear and tear of daily use. Whether you plan to use it for business or the bustling pressures of modern family life, this is the vehicle for you.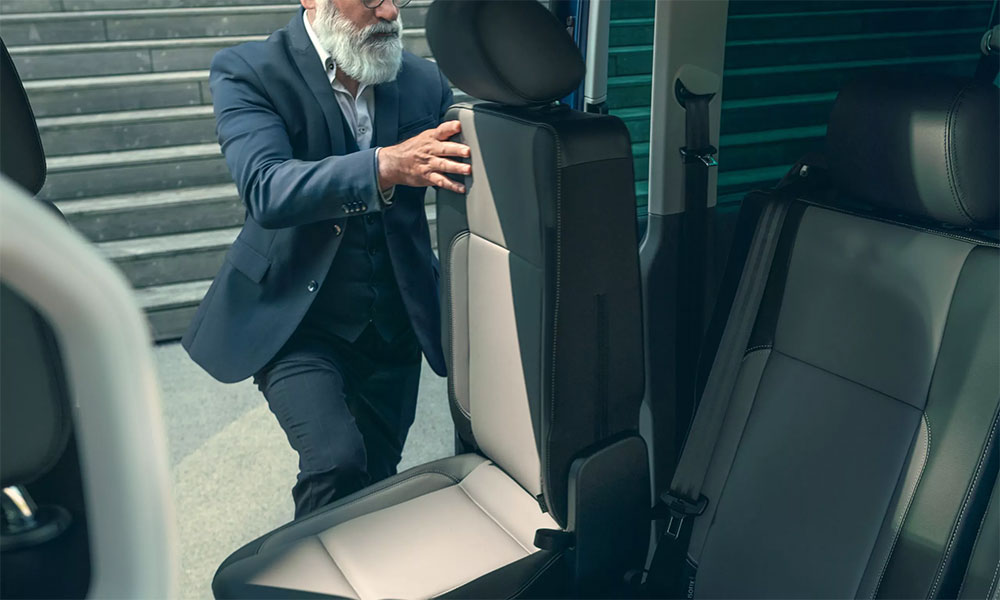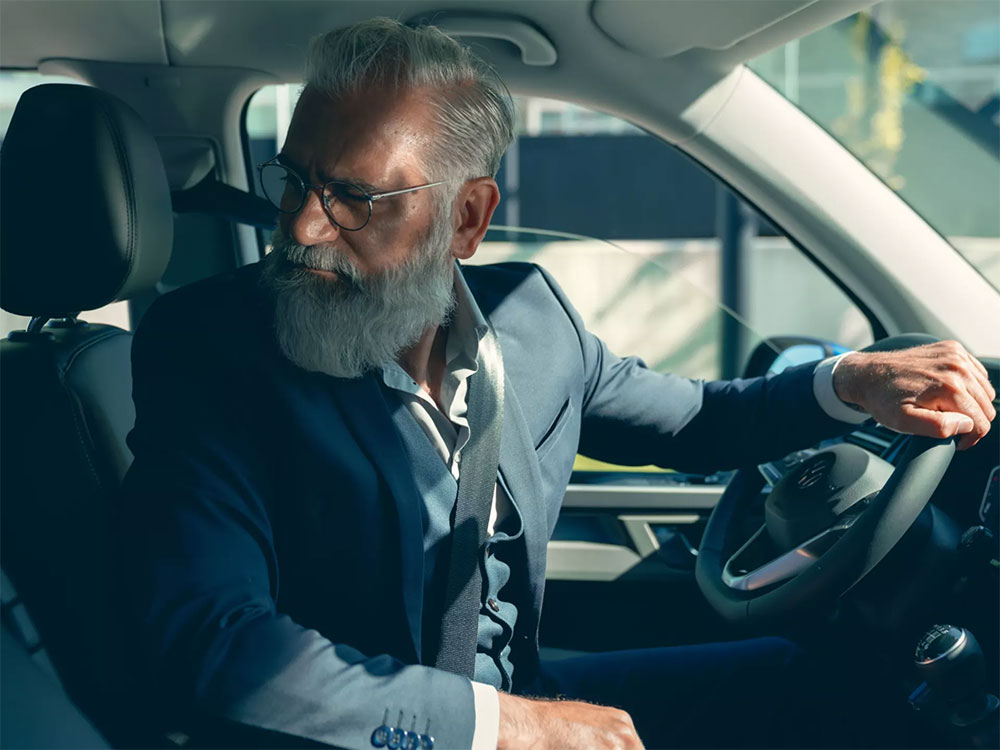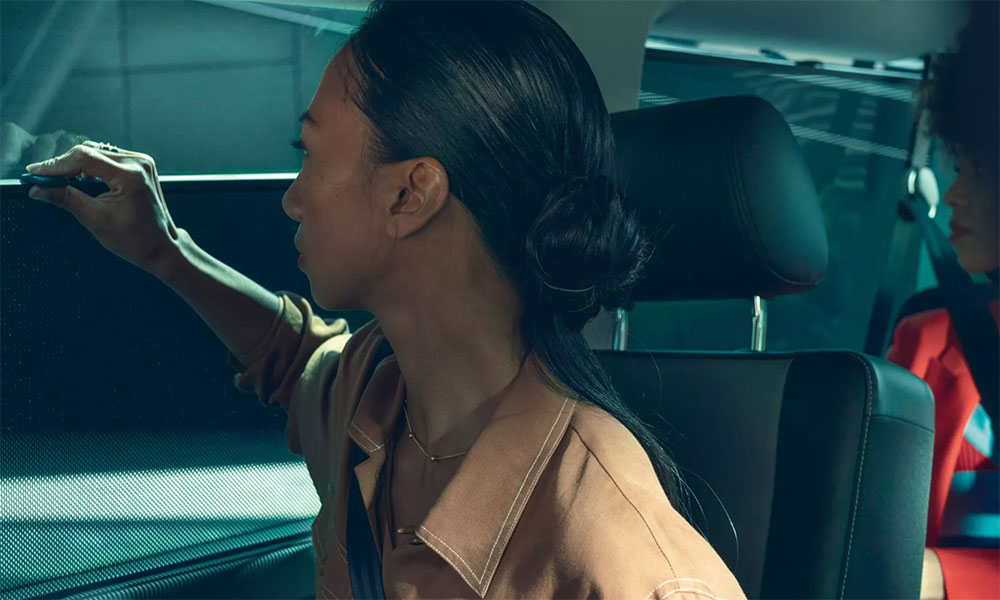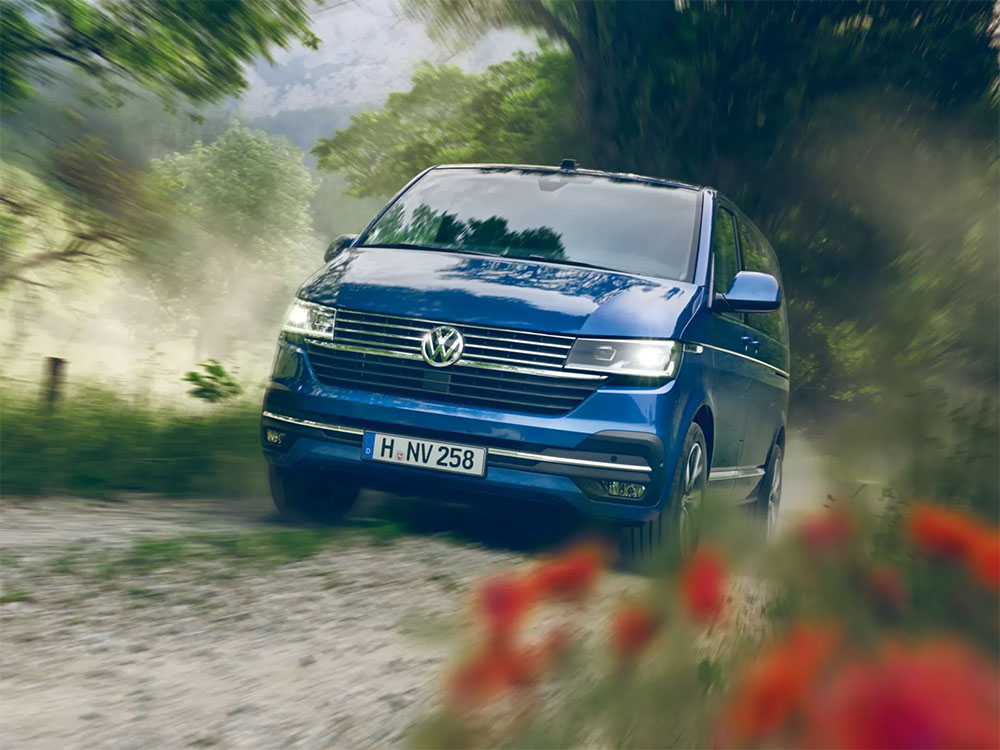 Incredibly flexible
Space for plenty of guests -
and all your needs

>

Your passengers can be very diverse, and the same goes for their individual needs. Four suitcases for a weekend away? A last-minute replacement for an overbooked trade fair hotel? No matter how surprising their needs may be: the Caravelle 6.1 will never bat an eyelid. The modular seat mounting system with a folding 3-seater bench enables you to create more luggage space at any time. And the back rests can be folded forwards to create a flat surface.
The backrests of the benches and individual seats can also fold back and forth.
The 3-seater bench can be folded in two different ways.
All seats and benches can be removed without any tools.
The relaxed way to chauffeur
A relaxed driver

makes for relaxed guests

It's your job to make sure that your passengers get from A to B comfortably. That's why the Caravelle 6.1 makes sure you can do just that. With its ergonomic workstation for the driver, electro-mechanical power-assisted steering and newly designed dash panel, chauffeuring has never been more comfortable. And thanks to outstanding all-round vision, you can keep an eye on the traffic more easily in bustling city centres or at major events.
A high standard of passenger comfort
Comfort

made easy

A place to catch your breath – after a long journey, a tough day at work or between two important meetings. With the Caravelle 6.1, you can provide your passengers with a retreat on four wheels. And with a high standard of comfort, too: comfortable seats with sturdy cushions, outstanding sound insulation, LED reading lights, a relaxed feeling of spaciousness with plenty of head and leg room, and lots of little touches make sure your guests feel at ease as soon as they climb aboard.
Sun blinds make sure they aren't dazzled during their journey.
A pleasant climate: thanks to the circulation headlining with four vents.
State-of-the-art driver assistance systems
From parctical

to helpful

Keeping an on eye on the hectic traffic and your new route – while still keeping an ear open for your passengers. You often have your hands full when you're a chauffeur. That's why the Caravelle 6.1 is equipped with state-of-the-art driver assistance systems, helping you to stay as relaxed as possible. Front and rear parking sensors, a blind spot monitoring system, Rear Traffic alert come as standard. With optional lane keeping system, Park Assist, a trailer manoeuvring system and plenty more functions provide you with support on almost every journey.

Do you have to do a lot of manoeuvring? Our rear view camera is available as standard.
Safety

is our priority

We understand that safety is on the forefront of your mind, given the number of passengers that the Caravelle can accommodate. As a result, we've built many clever safety features into our people mover.

The Caravelle 6.1 features an electromechanical steering system as standard, enabling a range of intelligent driver assistance systems including Crosswind Assist and Lane Assist, which detects road markings to keep the vehicle in its lane. Park Assist simplifies manoeuvring into and out of tight spaces by steering automatically, leaving the driver to operate the pedals.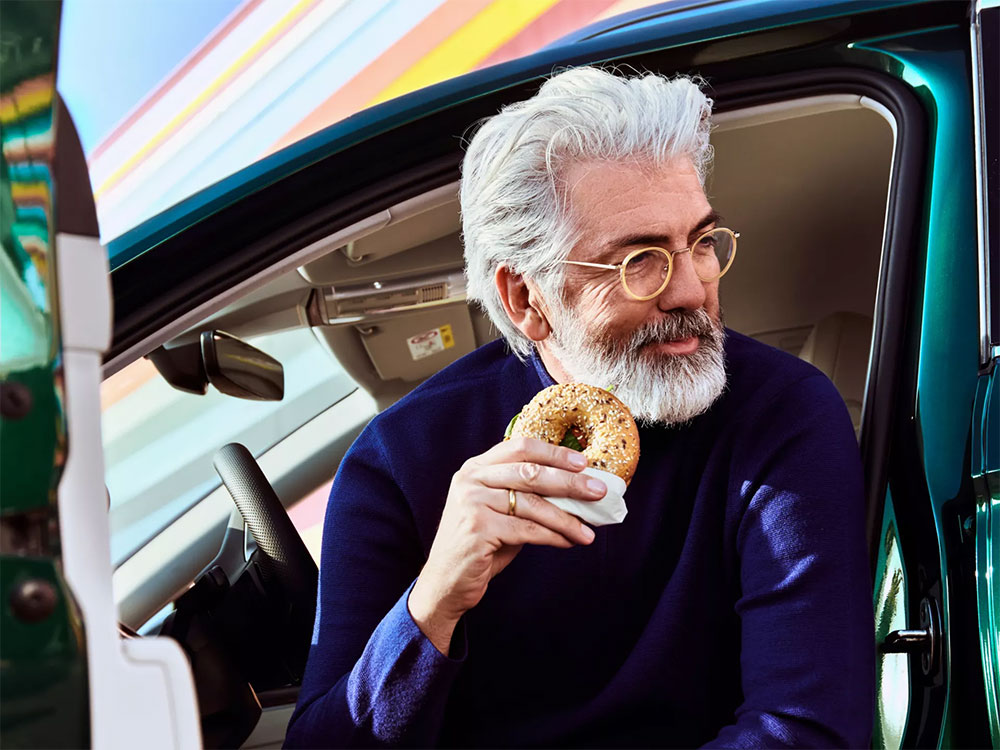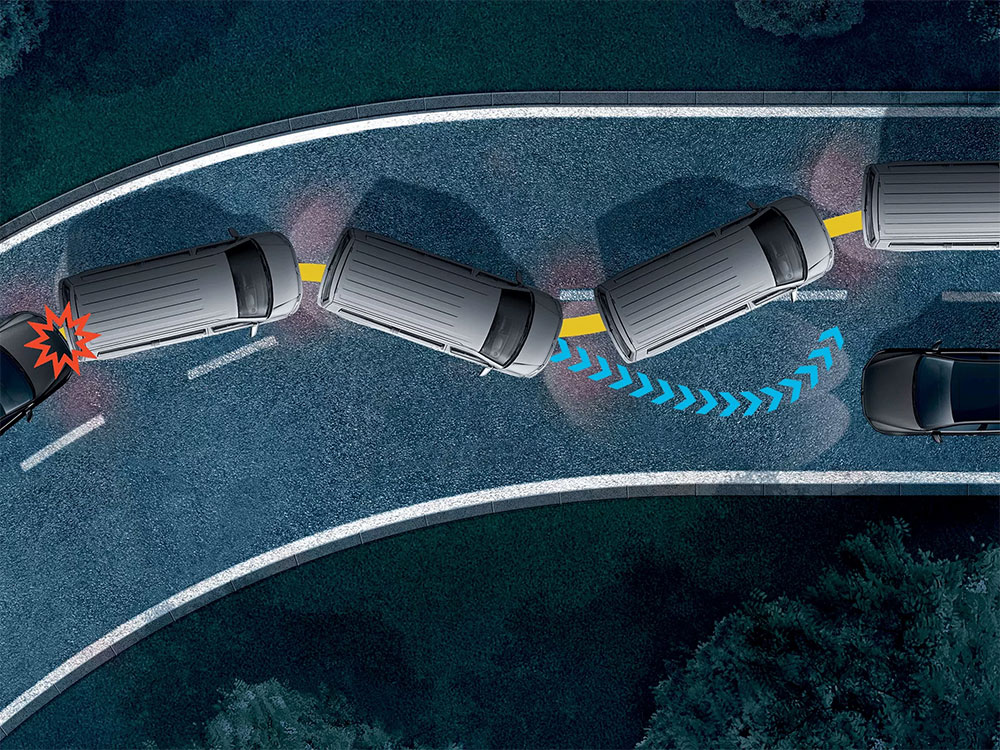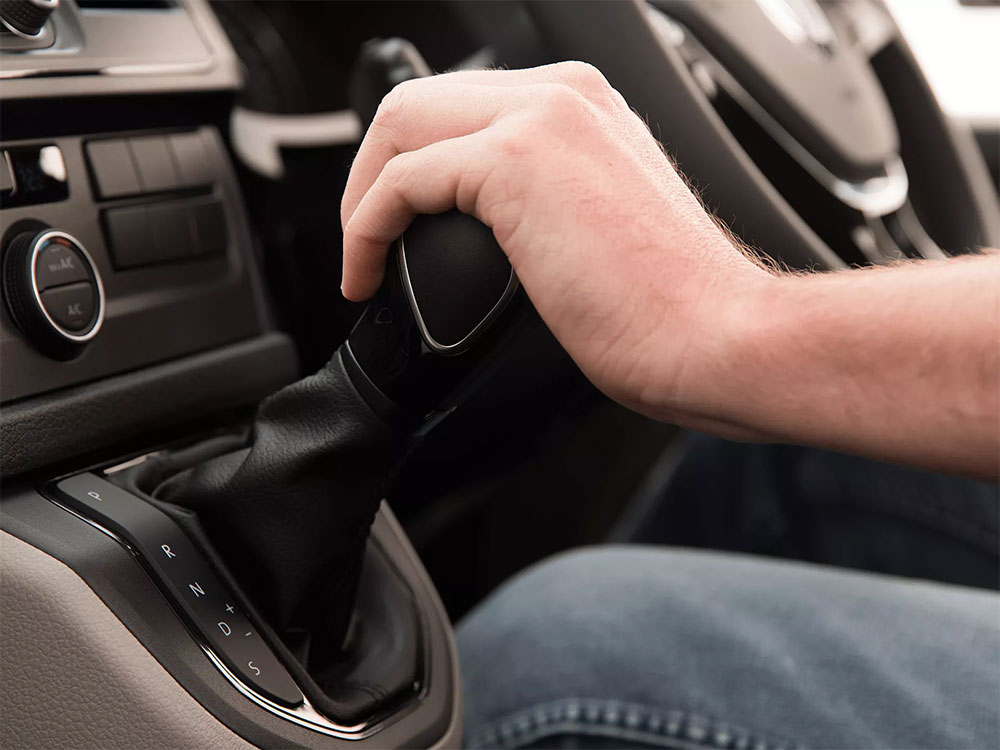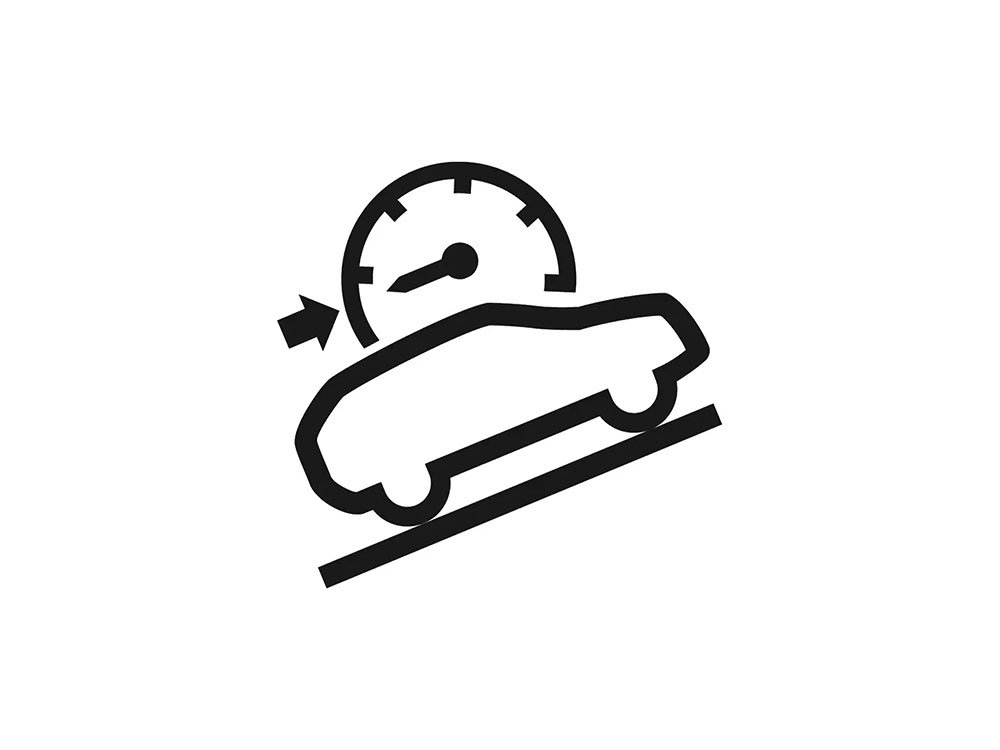 Driver Fatigue Detection
Time for a break
The Caravelle includes Driver Fatigue Detection, a system that evaluates steering movements and other independent signals. If fatigue is detected, the driver is warned with an alarm and a signal is shown on the console display to recommend a break.
Direct-shift gearbox (DSG)
The 7-speed dual clutch DSG permits fully automatic, almost imperceptible gear changing with no interruption in power flow, which results in significantly increased driving comfort as well as better fuel consumption. You can also choose between Normal and Sport mode.
Hill Start Assist
Getting a good start
The intelligent Hill Start Assist feature allows you to make a hill start without the vehicle rolling back. If you're on an incline greater than 5%, the system will hold your car stationary for 1.5 seconds after the foot brake is released.
Multi-Collision Brake
Reading the signs
Multi-Collision Brake detects potential collisions using the airbag sensors. If a collision is detected, the system will apply the brakes to slow the vehicle to 10km/h so that a secondary impact will be lessened or avoided. During braking, the hazard and brake lights are activated.
The Caravelle
Variants

Caravelle Comfortline
From $87,500
Features of Caravelle Comfortline
110kW / 340Nm
6.5L / 100km fuel consumption
4-cylinder turbo diesel engine
7-Speed DSG transmission
9-Seats
Forward Collision Warning with Autonomous Emergency Braking
Cross Wind Assist
Front & Rear Park Distance Control & Rear View Camera
Blind Spot Monitor & Rear Cross-Traffic Alert
Cruise Control
Dual Sliding Doors
Lights & Vision Package
Electro-mechanical steering
Multi-function Display "Plus"
6.5" Radio Composition Colour Infotainment
App-Connect & Bluetooth
3-Zone Climate Control Air-Conditioning
17" Devonport Alloys
Book a Test Drive
Next

Steps
---
Volkswagen
Terms & Conditions
1. App-Connect is compatible for selected apps with the latest smartphone versions of iOS and Android, active data service, and connection cable (sold separately).
2. Safety technologies are designed to assist the driver, but should not be used as a substitute for safe driving practices.
4. Optional accessories at extra cost. Overseas models are shown for illustrative purposes only. The above accessories may have an effect on fuel efficiency. Items such as sports equipment, cargo carriers and bike racks are shown for illustration purposes only.
5. Towing capacities are applicable to Volkswagen Genuine Accessory Tow Bar. Towing capacity figures are maximum figures and actual towing capacity depends on factors including the laden mass of the vehicle, driving conditions and fitment of any accessories. Volkswagen Group Australia does not endorse or will not be held liable for any claim, loss or damage arising from the use or fitment of electronic trailer brakes.