The undisputed champion hatch. The new Golf GTI.
Athletic, feisty, distinctive. For four decades the Golf GTI has been an icon; the car that other cars have aspired to be. The beating heart of the Golf range is the Golf GTI, a car with little to prove, but much to offer.
Comfort.Timeless Style.
Sports seats came as standard in the first Golf GTI back in 1976 and featured a red chequered pattern. Today, the fabric seat covers are called Clark covers, are also chequered and are embellished with red decorative stitching.
The front seats have evolved to become height-adjustable premium sports seats which are equipped with lumbar support and seat-back pockets. In keeping with the original, you can still be certain that you are sitting in a vehicle which is synonymous with quality, sportiness and suitability for everyday use.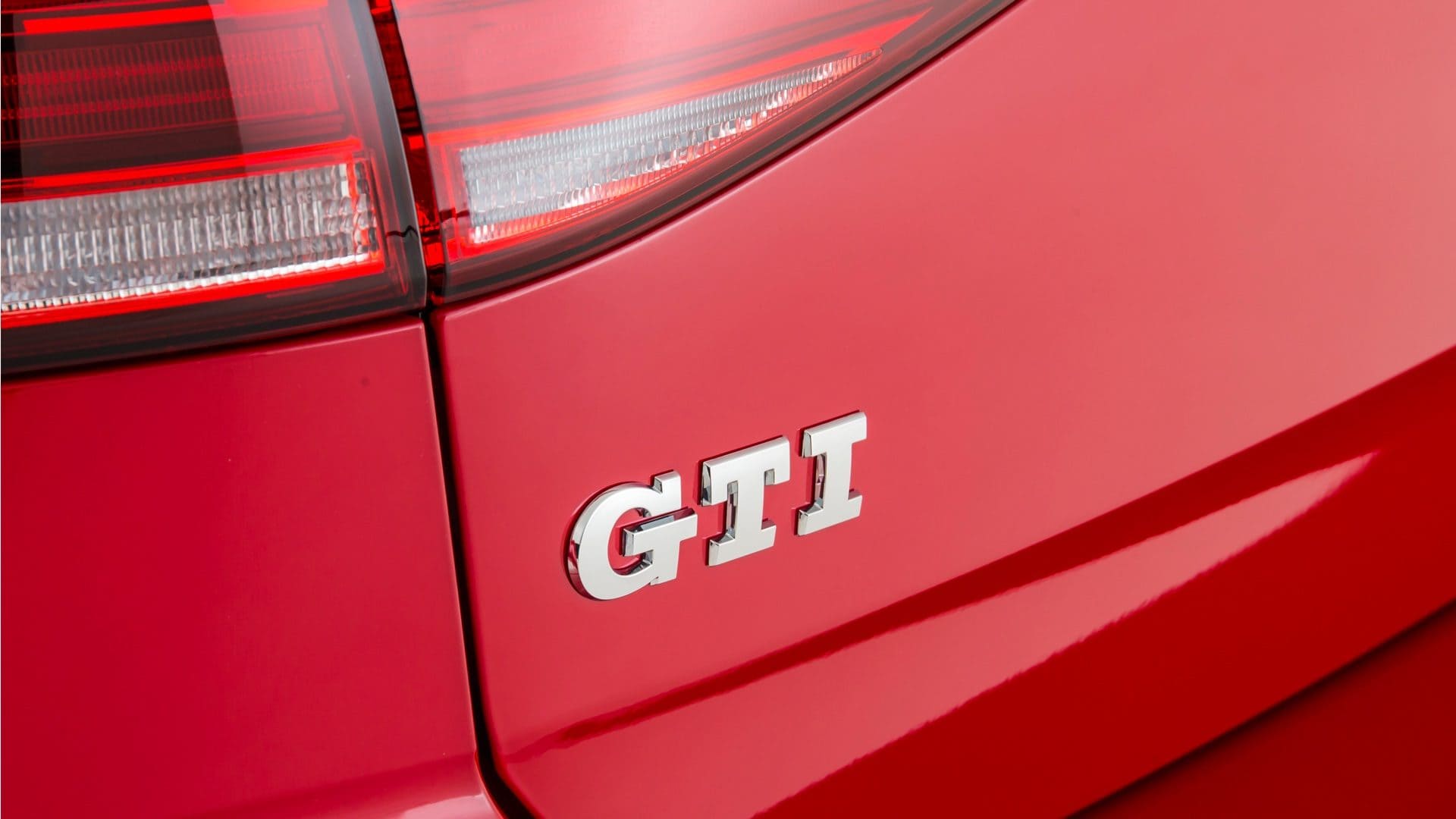 Exterior
Experience the appearance of a legend.
The new Golf GTI certainly remains one, including in its latest generation – and you will see that modesty is simply not its thing. On the contrary, this model is only too happy to show us what it's got.
The front, with its even slimmer headlights, the typical honeycomb structure of the radiator grille and the gleaming black air intake vents identify it as a worthy successor to the original GTI. Topping this off with the more prominent exhaust pipes.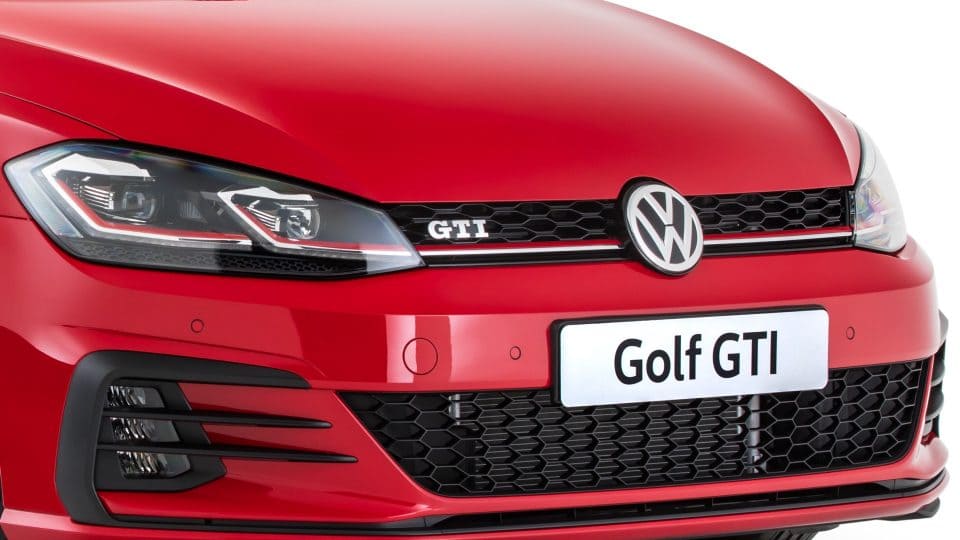 Lights
This will brighten you up at first glance.
The light design in the new Golf GTI has nothing to hide, and you can choose from several attractive versions. Whichever one you choose: the lights will certainly help you see clearly.
Standard are the halogen headlights with LED daytime running lights, or upgrade to the full LED headlights to help keep a better view of the road.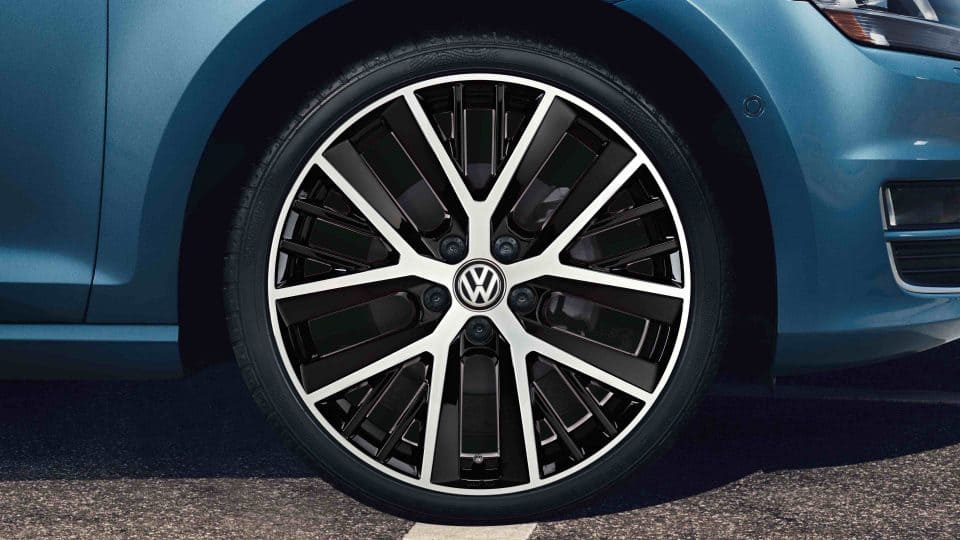 Wheels
Guaranteed to turn heads.
Nothing shapes the side design of a sports car more than the wheels. The dynamic standard and optional alloy wheels impressively underline the sporty nature of the Golf GTI and also allow for an unobstructed view of the striking red brake callipers.
Street cred comes standard
When you're behind the wheel of a Golf GTI, you're letting the world know exactly where you stand. The GTI carries its classic badge on the front grille, back tailgate and front wheel arch. Signature touches are subtle and premium, inside and out. The brake calipers are one such attention to detail and the characteristic interior red stitching another.
Technology.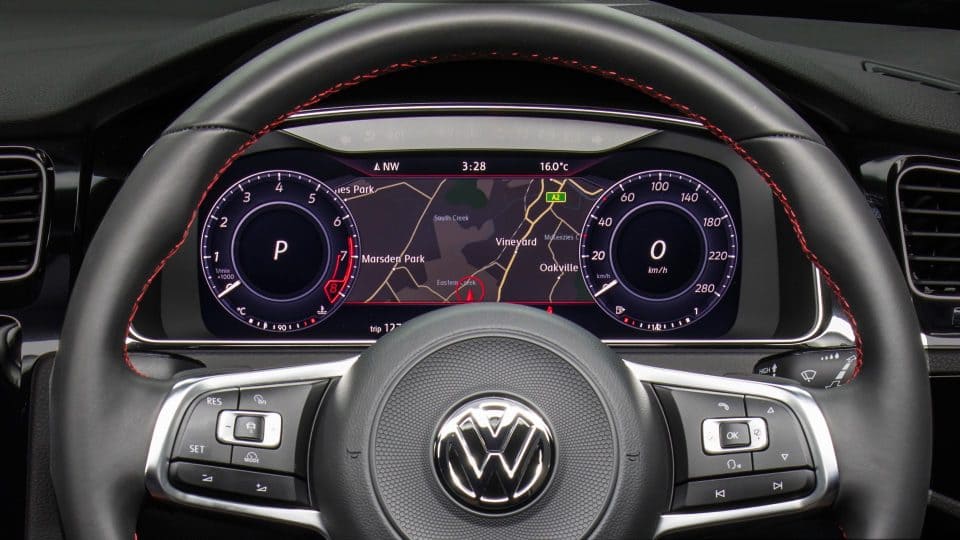 Active Info
It's all right in front of your eyes.
One of the new additions is the eye-catching Active Info Display available as an optional specification.
Taking place of traditional instrumentation behind the steering wheel. This high-definition digital display uses a 12.3" screen with configurable views. Choose your view from navigation, infotainment, driver assistance and vehicle performance functions.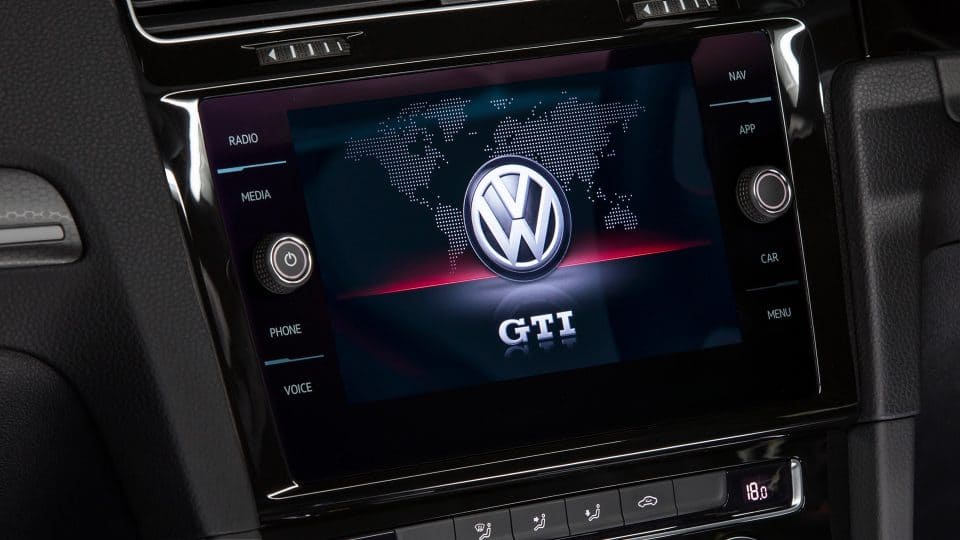 Touchscreen
High tech is a no-brainer.
Now standard across the Golf range is the 8 inch touchscreen colour display. This glass-covered display is high resolution and intuitively connects you to the infotainment system. The Golf GTI also has the standard Discover Media Navigation system, meaning you will never be lost again.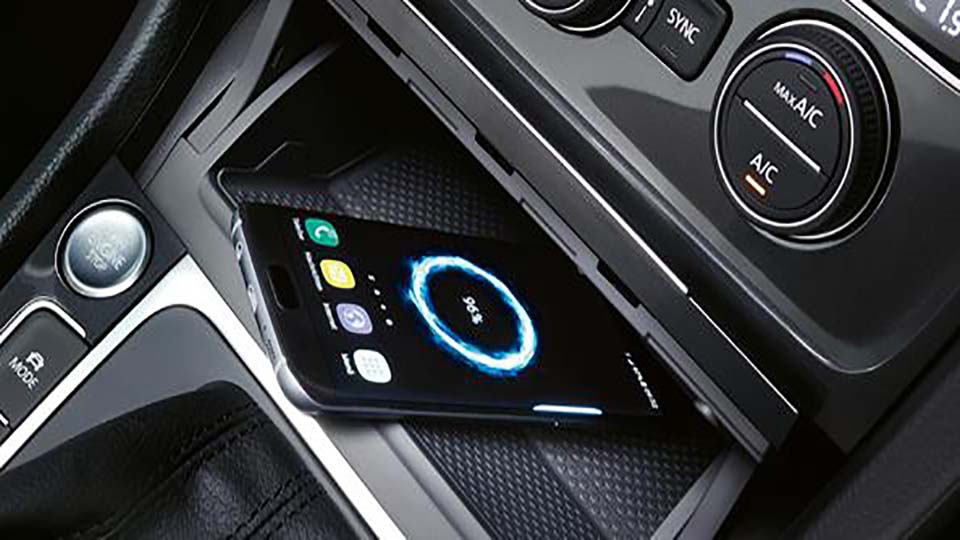 Wireless Charging
Beautifully convenient.
The optional mobile phone interface is not only had a hands-free system, but also an wireless charging function. Simply place your phone in the multimedia console and charge away - Easy!
Note: Only available for Qi enabled devices, check with your local dealership for any connectivity queries.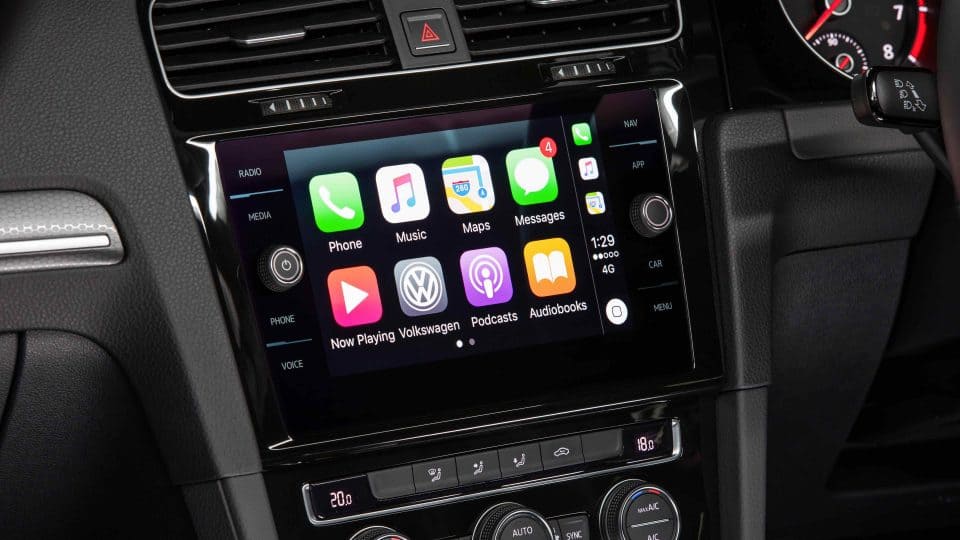 App-Connect
Apps from your phone to your car.
Access your smartphone's screen, selected apps, maps, and music through App-Connect on your car's touchscreen.
You can do this thanks to three innovative technologies: Apple CarPlay®, Android Auto™ and MirrorLink® interfaces.
Safety Features.
The intelligent driver assistance systems in your Golf GTI ensure more driving comfort and can help you deal with critical situations very well or even avoid them*. Even if you only notice this technology on rare occasions, it feels good to know that it is there. *Safety technologies are not a substitute for the driver's responsibility of the vehicle.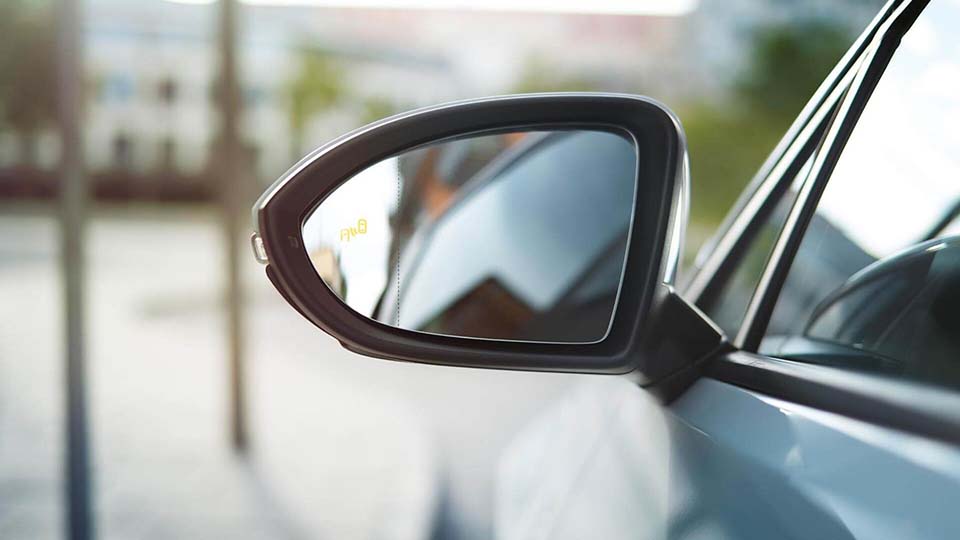 Side Assist
Side Assist provides assistance if you want to change lanes from speeds of 10 km\h upwards. Sensors in the rear of the vehicle monitor the traffic and should they detect any road users in your blind spot or vehicles approaching quickly from behind, the system will alert you via a warning light within the door mirror housing.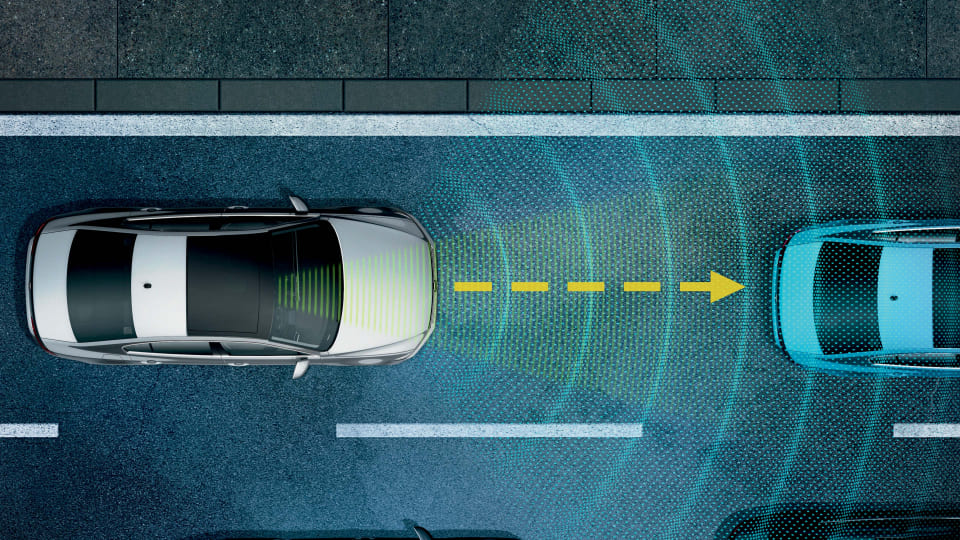 Adaptive Cruise Control (ACC)
Optional - Adaptive Cruise Control (ACC) helps maintain a preset distance from the car in front of you. If the car in front of you speeds up or slows down, the sensors detect the change and your car follows suit.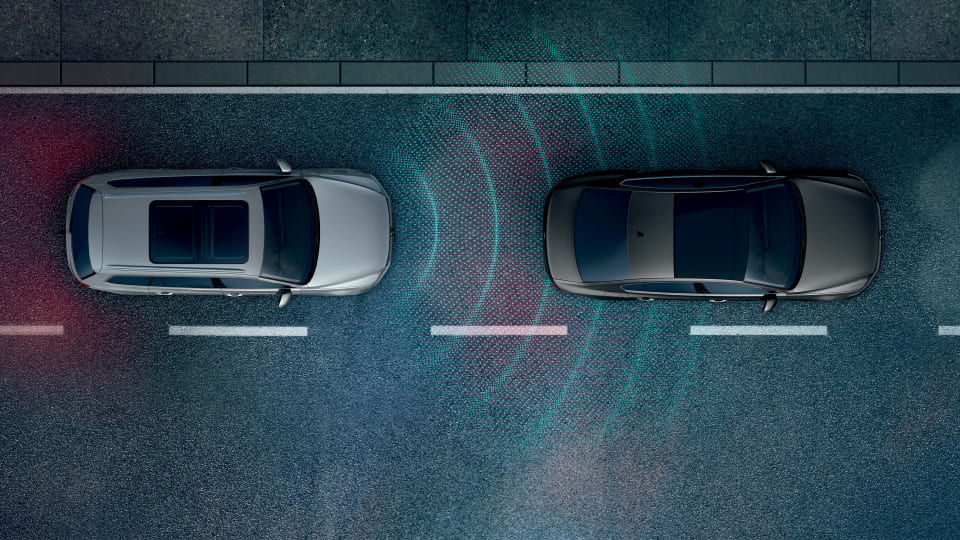 Front Assist
The available Forward Collision Warning system (included in Front Assist) has sensors in the front to help monitor traffic and can alert you to a potential collision. If a collision is imminent, Autonomous Emergency Braking (included in Front Assist) can help brake the car.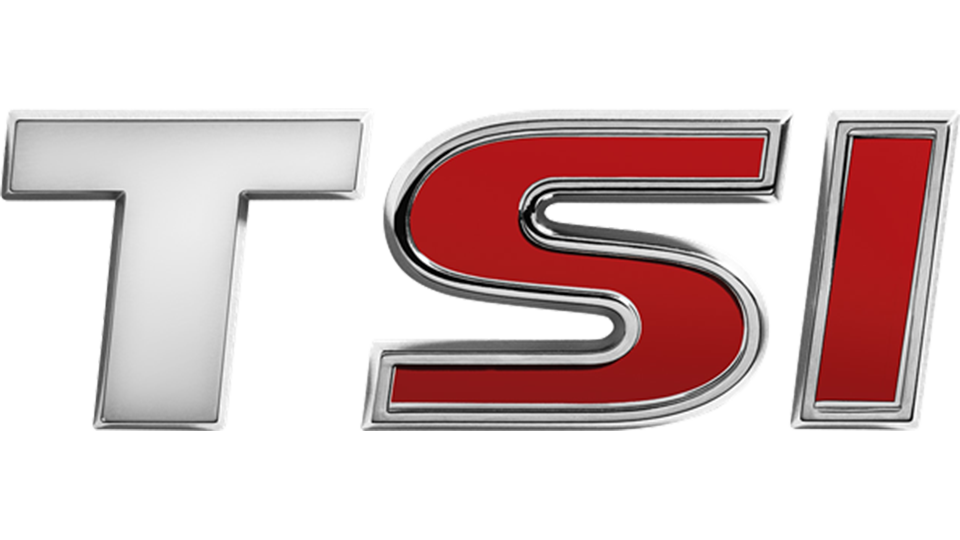 Performance
This powerful engine will excite you.
The engine of the Golf GTI offers maximum performance. You can reach a top speed of 248 km/h with a whopping 169 kW (229 HP). It takes just 6.4 seconds to go from 0-100 km/h.
What's more, the GTI sports suspension allows for more comfort, optimal traction and better steering control.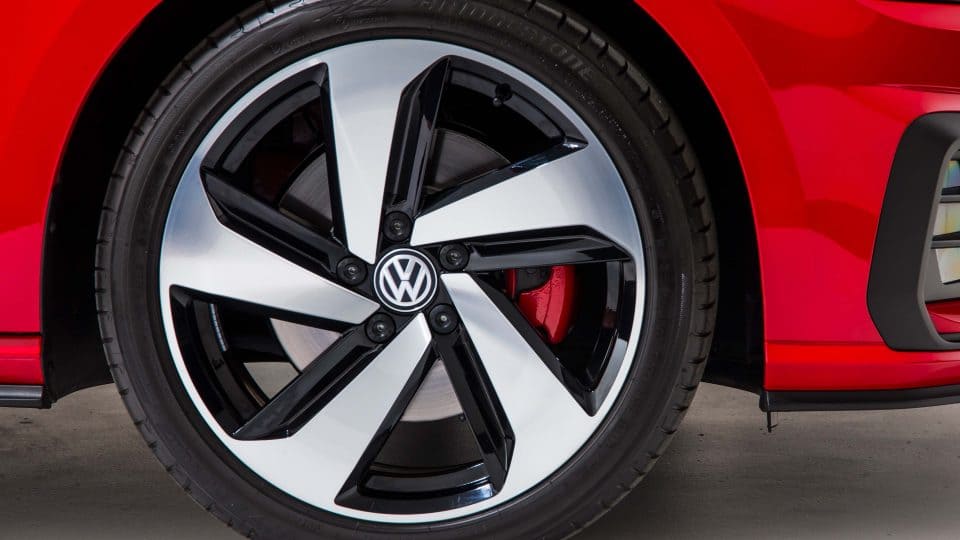 Sports Gear
Choose the sportiest connection between the car and road.
The sports running gear of the Golf GTI is included as standard and offers even more driving fun with excellent handling, making a sporty driving style particularly comfortable. To allow you to experience pure driving pleasure, the body of the Golf GTI has been dropped by 15 millimetres with shock absorbers and stabilisers.
You will feel the result: handling is noticeably improved, for example on curves, and you get an especially direct driving feel, particularly if you have a sporty driving style. This allows you to get the most out of the power the car offers and still stay in control.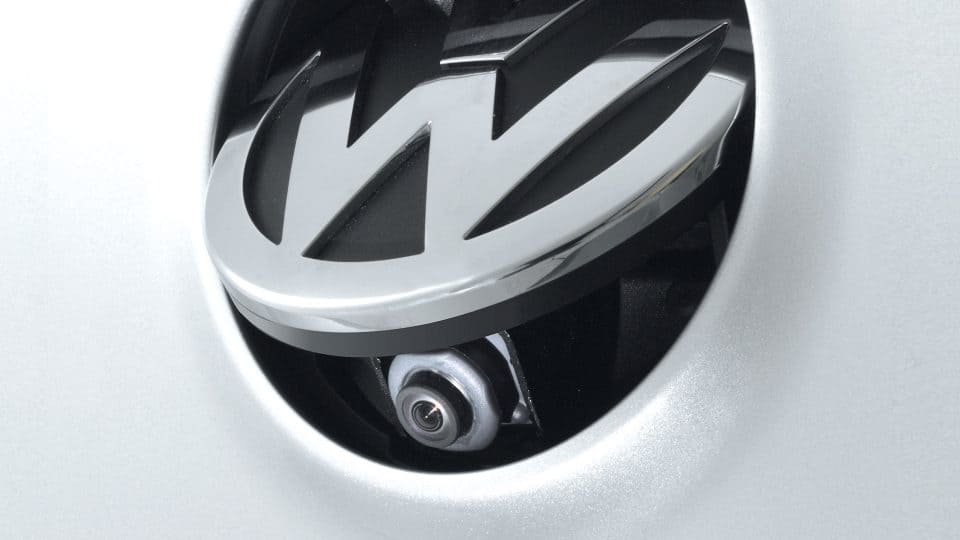 Rear View Camera
See what's behind you, in front of you.
Whether reversing out of a busy parking lot or trying to squeeze into a tricky spot, an extra set of eyes are always handy. The Rear View Camera installed at the back of the car, displays a live picture on your screen that shows what's behind you. Coupled with parking sensors, reversing is now safer and easier.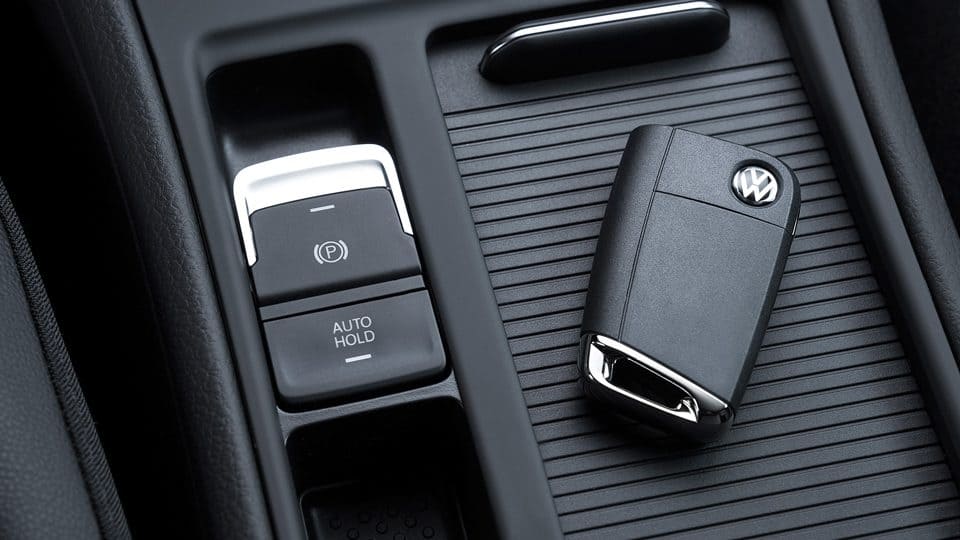 Keyless Entry & Start
Convenience is key.
Searching for your keys are now a thing of the past. You can start the engine of your Golf at the press of the starter button, while leaving your keys in your bag. Proximity sensors detect your key within 1.5 metres of the car, meaning it can automatically unlock as you pull the door handle. Keyless entry and start (KESSY).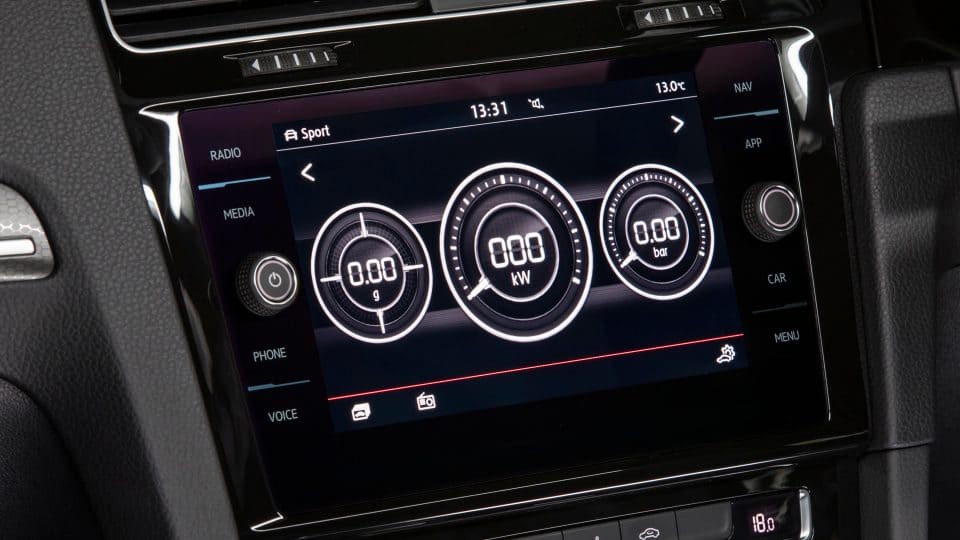 Gesture Control
Small gestures make all the difference.
It enables you to easily move around in the main menu and various submenus using a swipe gesture to switch pages. For example, with just a single hand movement, you can switch radio station.
Specs & Brochure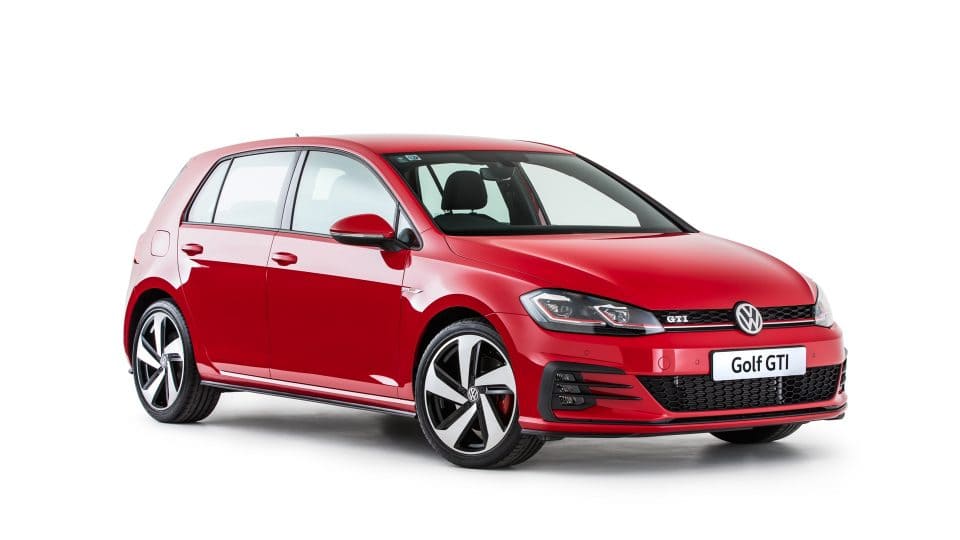 Models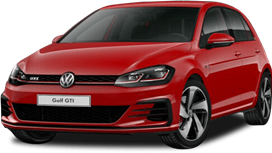 GTI DSG
From $56,490*
Power - 169kW
Max Torque - 350Nm
Combined Fuel Consumption - 6.6
18" Milton Keynes Alloys
GTI Exterior / Interior Body Kit
GTI Sports Suspension
Sports Front Seats "Clark"
Driving Profile Selection
Keyless Entry & Start