No challenge too big.
The charismatic new Polo is designed to meet the challenges of the modern world. Packed with advanced safety features it's the perfect car for everyday travel, plus effortless smartphone connectivity and high-quality audio calls make it easy for you to access everything that matters to you.
Features & Design.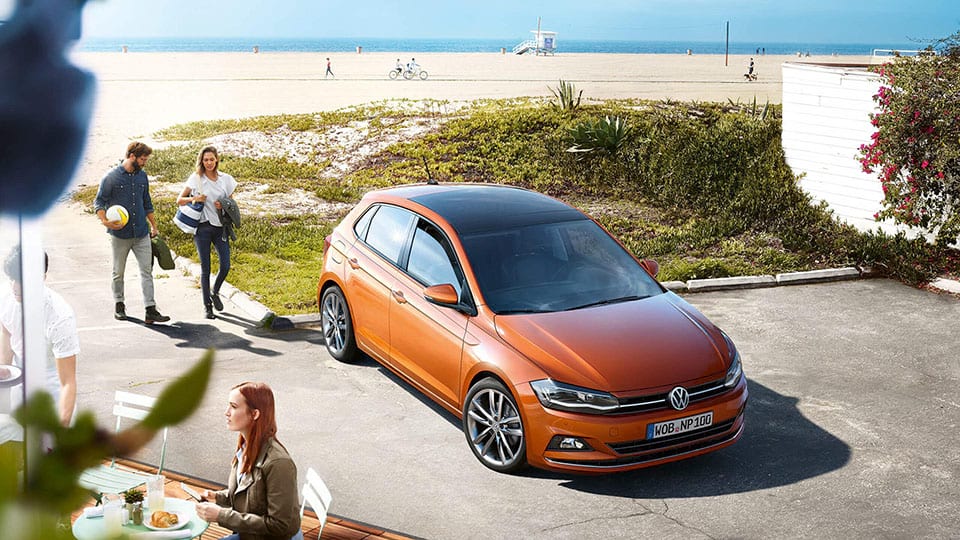 Exterior
Its all about the details
Stand out from the crowd with the Polo's new impressive look. Volkswagen's signature "Tornado line" creates a clear contour that sweeps around this mighty hatch, arching over the front side panels, gliding along the standard four doors and curving around the rear.
With a range of bright and colourful paint options for you to choose from, your new Polo has never looked so good!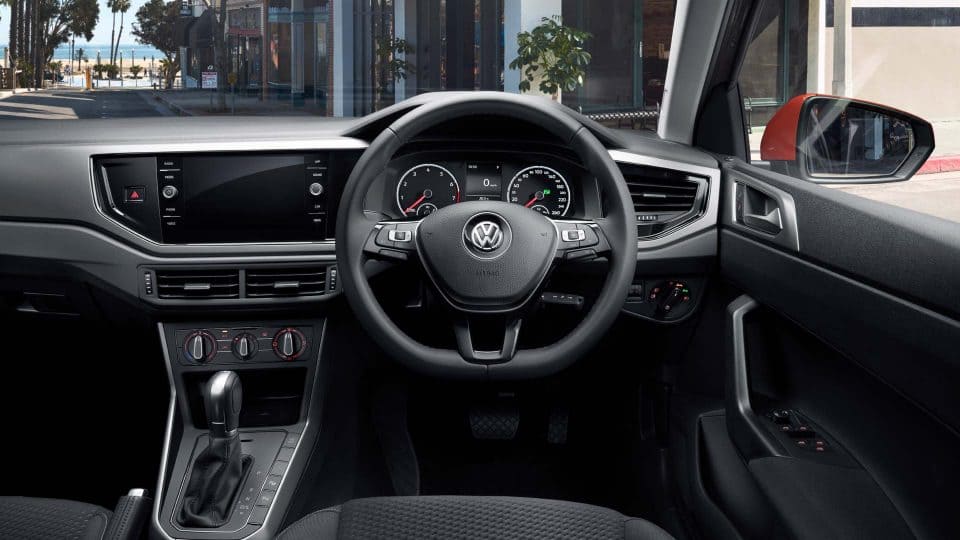 Interior
More space for comfortable cruising.
The new Polo's interior has been designed with you in mind. From the ergonomic cockpit to more headroom and legroom from the previous Polo, it's truly a joy to drive this new hatch (even if you're sitting in traffic!).
It also has a host of fresh new features such as the high-finish trim and an impressive 8-inch glass-covered touchscreen.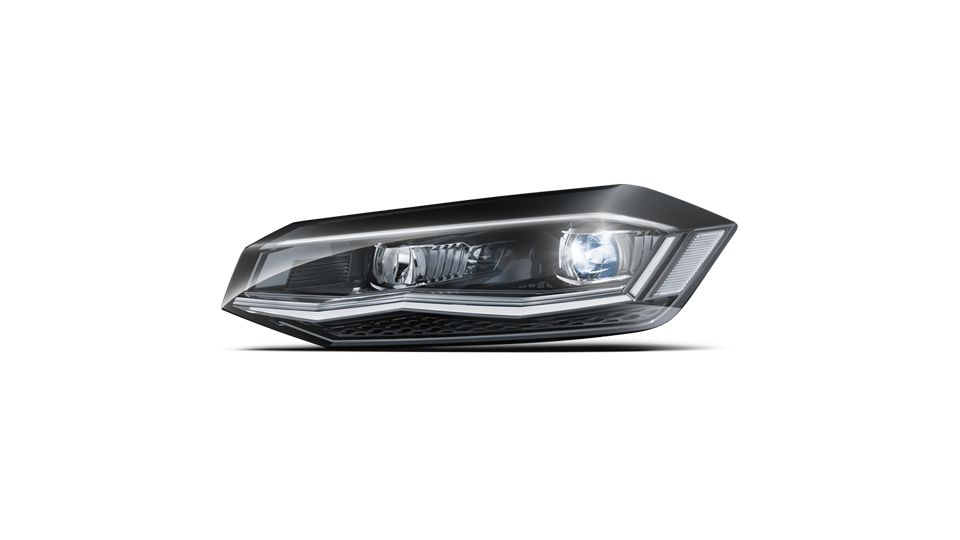 Lights
Illuminate your way.
The new Polo has separate LED daytime running lights and halogen headlights as standard, giving this hatch a unique look.
On the Polo R-Line you have extra shine with LED headlights as standard (pictured). They create a colour similar to daylight and improve visibility for you in adverse weather – and even better, they're energy saving.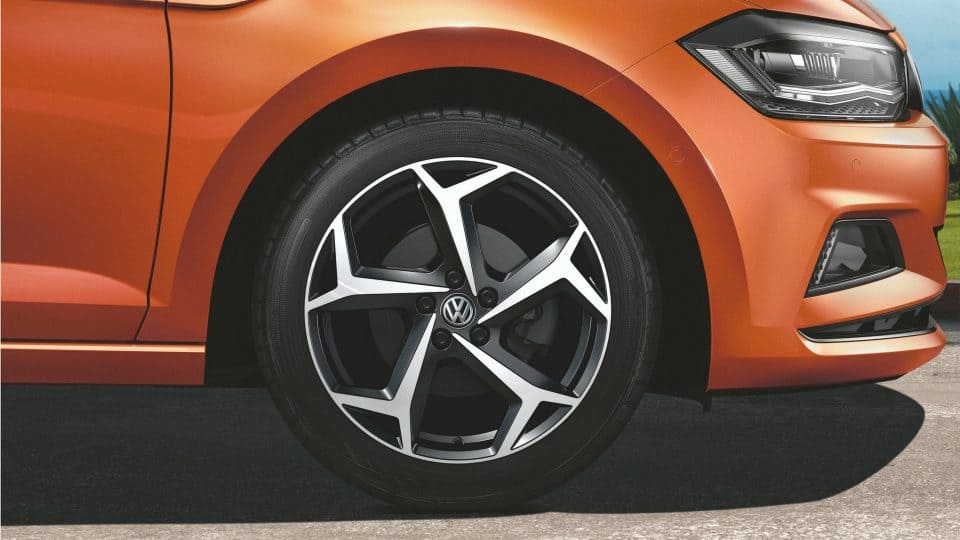 Wheels
Roll in style.
To complete the Polo's look, each model has a unique and stylish alloy. Starting with the 15-inch Seyne (pictured) for the Polo TSI DSG and Manual models, to the 16-inch Torbsy on the Polo Beats and 16-inch Sebring on the Polo R-Line.
Highlights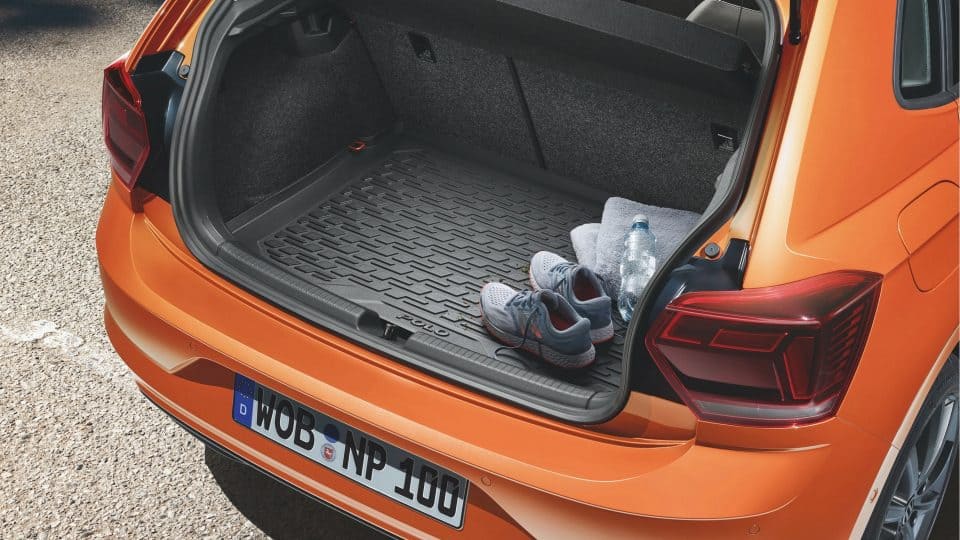 Size
Bigger is better.
The new Polo is longer (4,053 mm), wider (1,682 mm), and has an extended wheel base. The result? Even more headroom and legroom for driver and passengers alike.
It also has an impressive 351 litres boot capacity meaning that not only is there space for all your shopping - you can also pack everything you need to head off on your next adventure.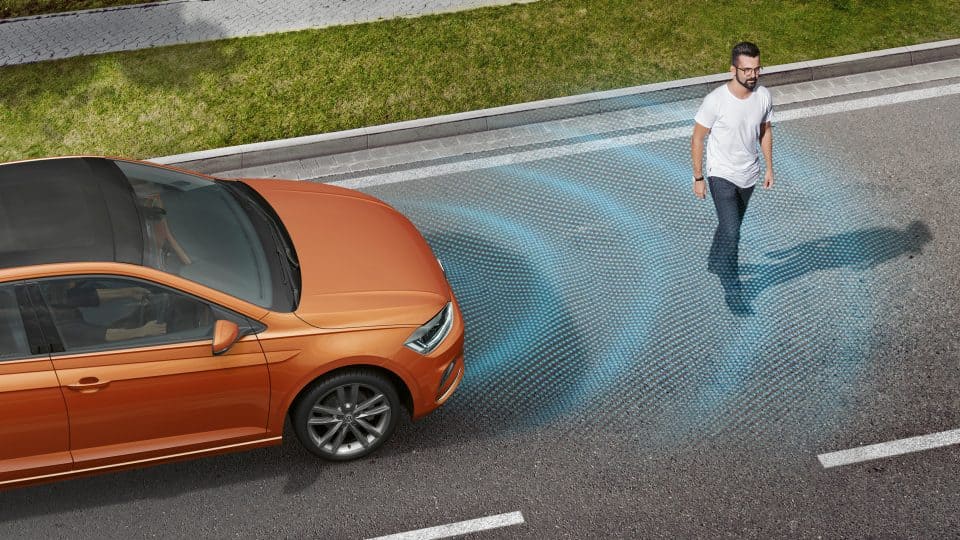 Safety
A helping hand when you need it most.
Taking the stress out of unexpected situations, the new Polo keeps you safer than ever before. If the Front Assist detects a possible collision, it lets you know with an acoustic and visual warning and prepares the car for emergency braking. If you don't react, City Emergency Braking steps in to slow the car down, with the aim of fully avoiding a collision or reducing its impact.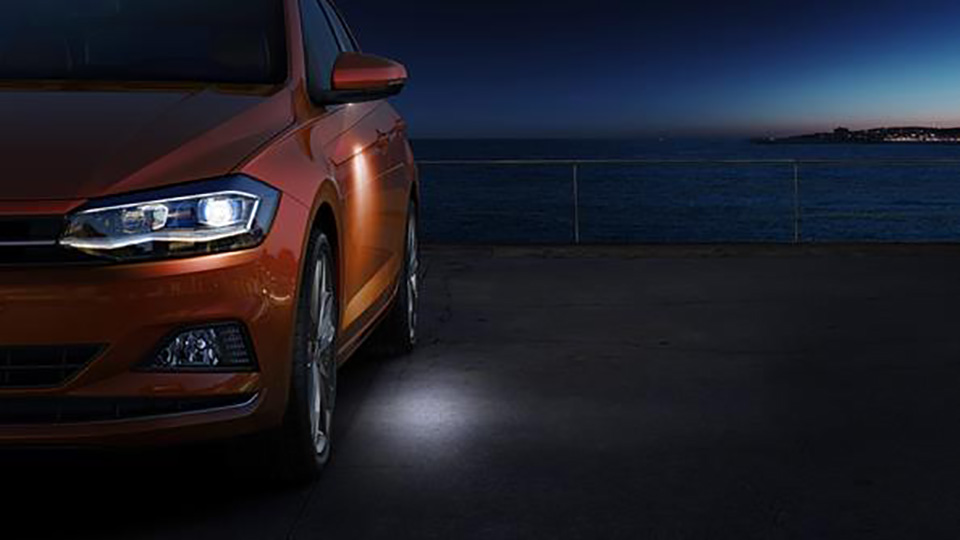 Folding Mirrors
Electric Folding Mirrors
The Polo's heated mirrors will help you see more clearly in any weather conditions. They also conveniently fold in automatically - perfect for city parking.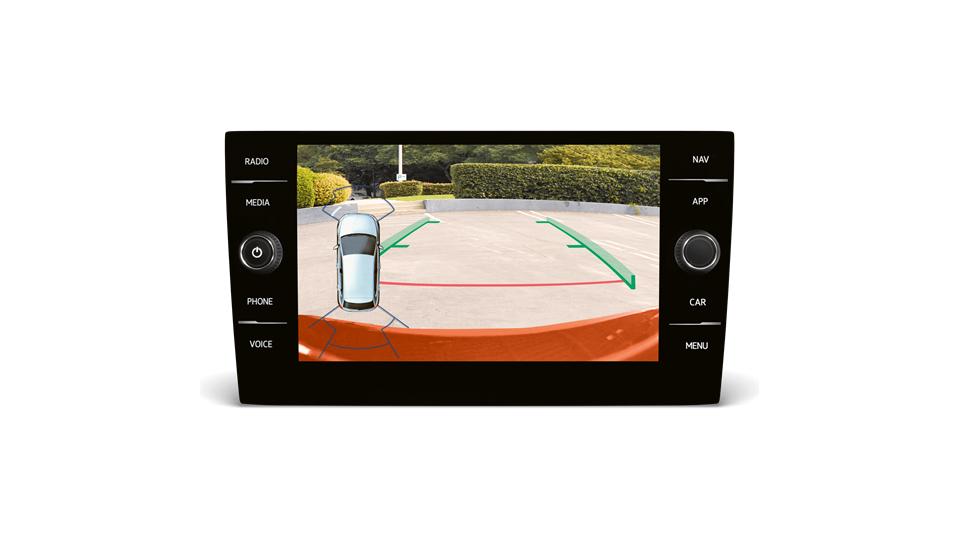 Rear View Camera
See what's behind you, in front of you.
Whether reversing out of a busy parking lot or trying to squeeze into a tricky spot, an extra set of eyes are always handy. The rear view camera installed at the back of the car, displays a live picture on your screen that shows what's behind you. Coupled with parking sensors, reversing is now safer and easier.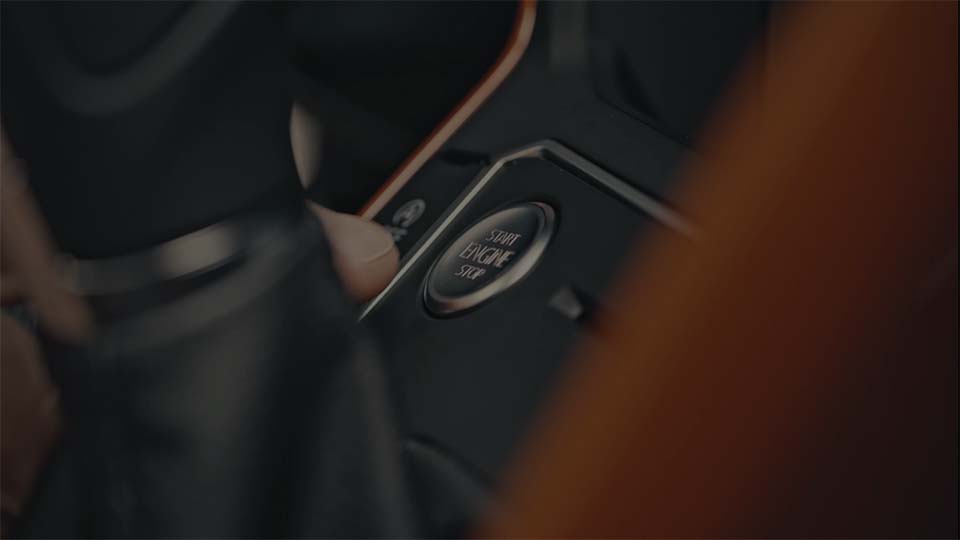 Keyless Entry & Start
Convenience is key.
Searching for your keys are now a thing of the past. You can start the engine of your Polo at the press of the starter button while leaving your keys in your bag.
Proximity sensors detect your key within 1.5 metres of the car, meaning it can automatically unlock as you pull the door handle.
Safety Features.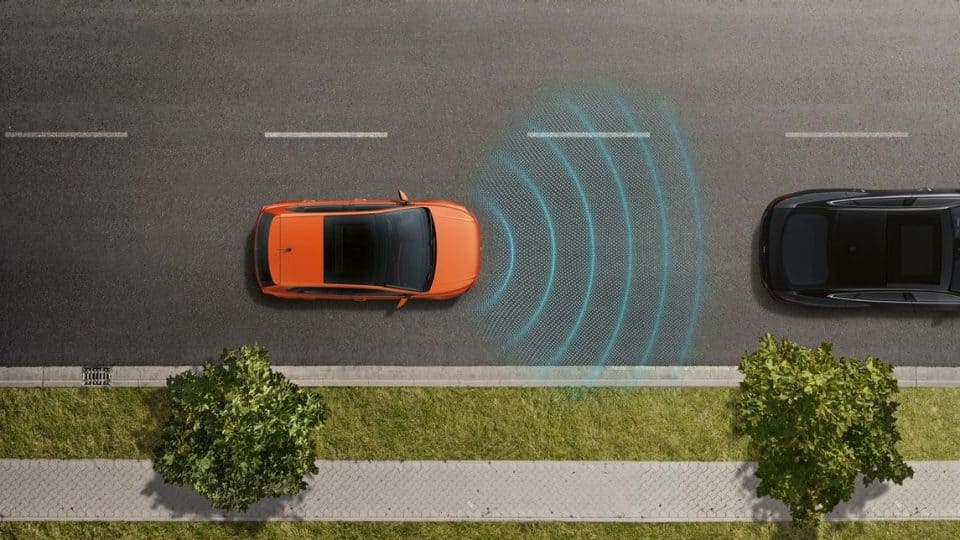 Stay relaxed in busy streets.
The intelligent driver assistance systems in the Polo help you drive more comfortably. They also can help you deal with critical situations or even avoid them*. Even if you only notice this technology on rare occasions, it feels good to know that it is there.
Standard safety features include; pedestrian monitoring, front assist, side assist (blind spot monitor) with rear traffic alert, and a reversing camera.
*Safety technologies are not a substitute for the driver's responsibility of the vehicle.
Technology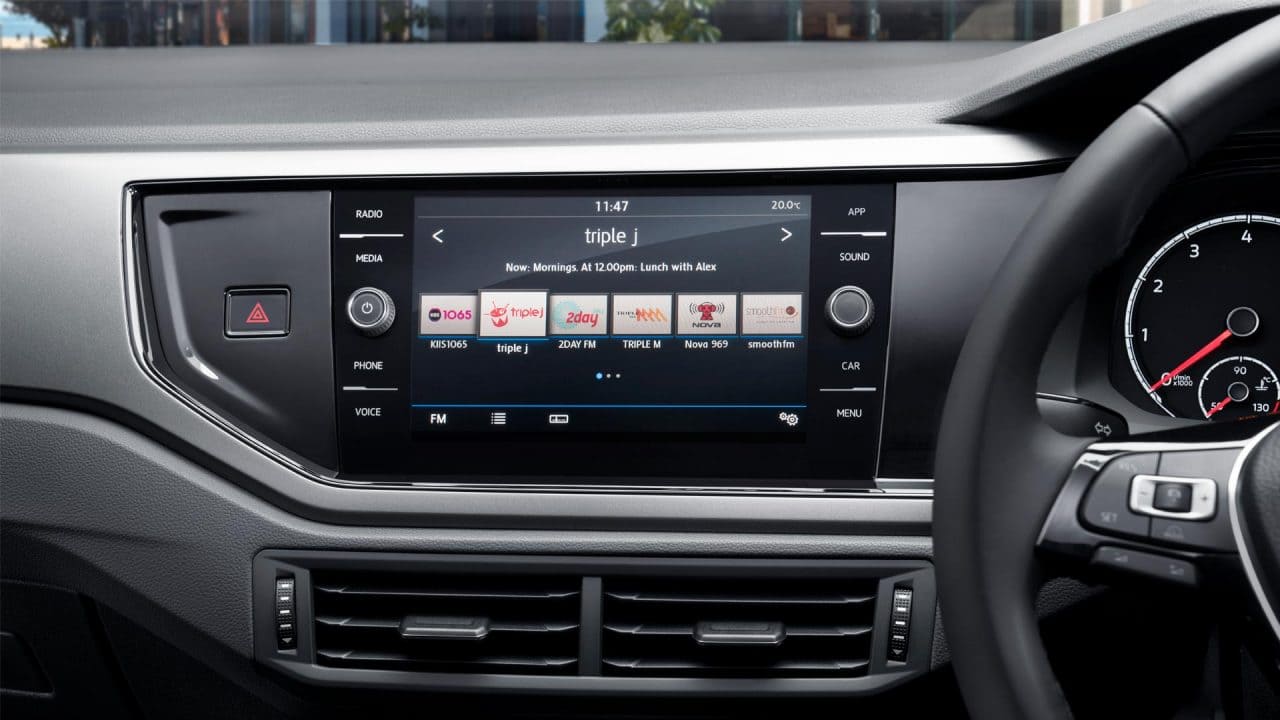 Touchscreen
As connected as you are.
The Composition Media system is easy to use – simply touch the screen and swipe, just like a smart phone. Featuring an SD card slot, two USB ports and playback for MP3 and WMA files plus the six rich-sounding speakers will be music to your ears.
Standard on the Polo R-Line and GTI is the Discover Media package, which includes navigation.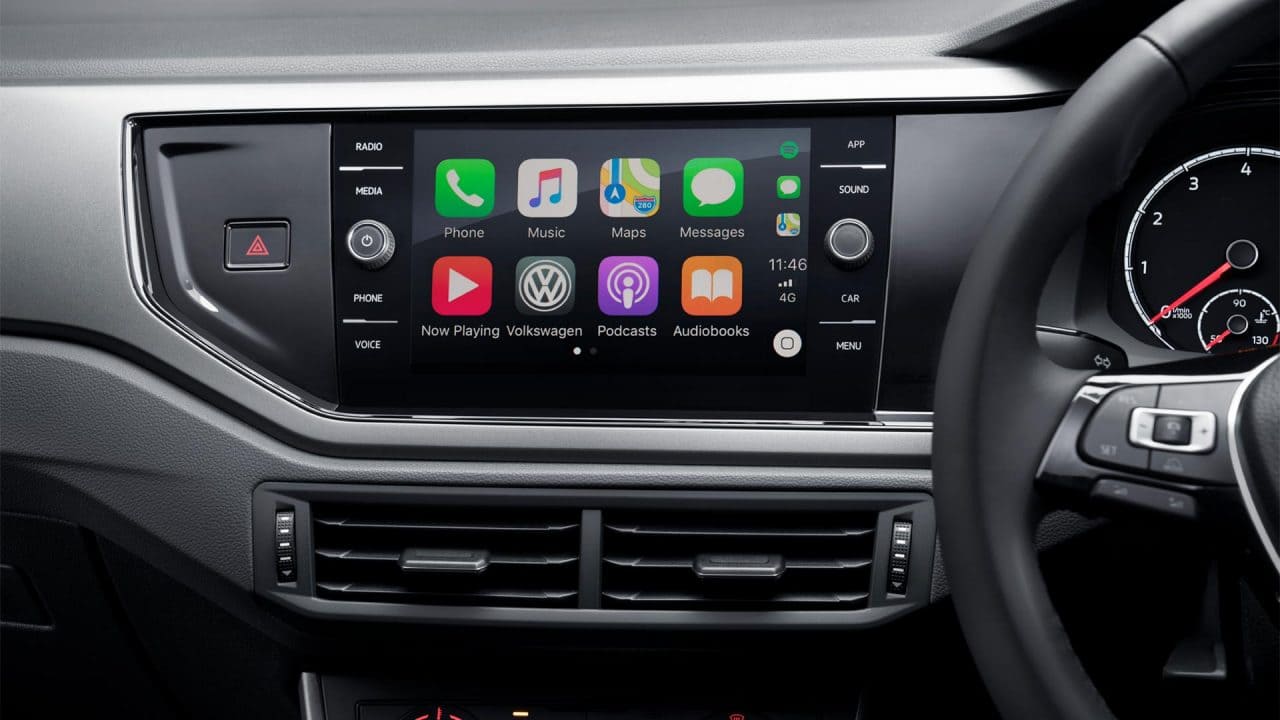 App Conntect
The apps from your phone in your car.
Access your smartphone's screen, selected apps, maps, and music through App-Connect on your car's touchscreen.
You can do this thanks to three innovative technologies: Apple CarPlay®, Android Auto™ and MirrorLink® interfaces.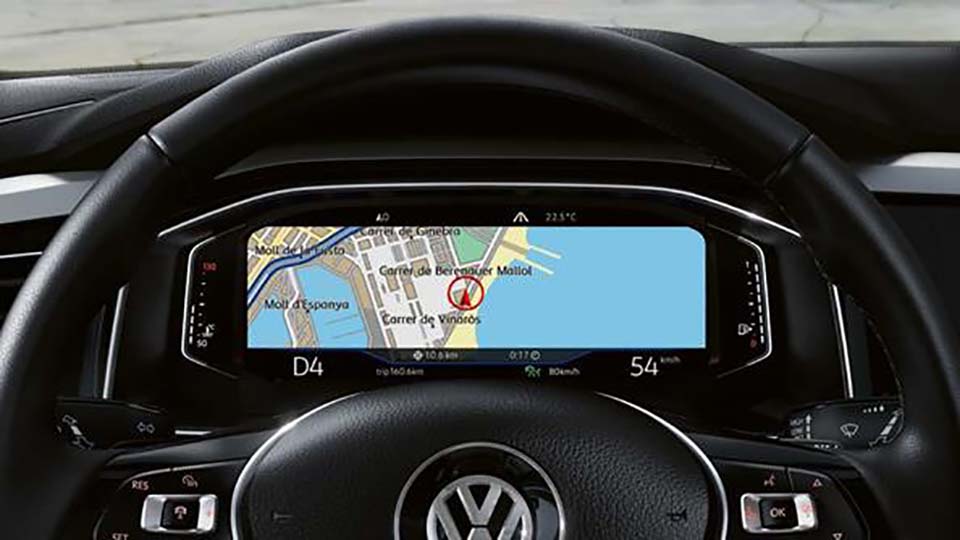 Active Info2
It's all right in front of your eyes.
One of the new additions is the eye-catching Active Info Display which is available as an optional specification on the Polo R-Line and Polo GTI.
Taking place of traditional instrumentation behind the steering wheel. This high-definition digital display uses a 10.25-inch screen with configurable views. Choose your view from navigation, infotainment, driver assistance and vehicle performance functions.
Uniquely Beats.
The Polo Beats Edition.
The sound specialists at Beats Electronic have worked to tune six loudspeakers and a subwoofer to optimise sound quality in the new Polo, so you can expect the same energetic and full sound you enjoy with Beats headphones.
The Polo Beats also boasts unique design features: a striking film adhesive and exclusive Beats badges.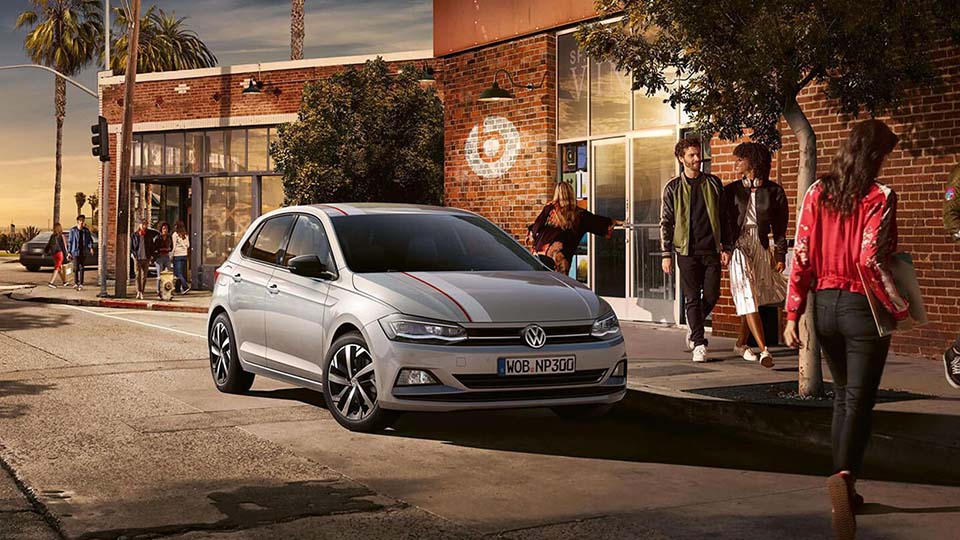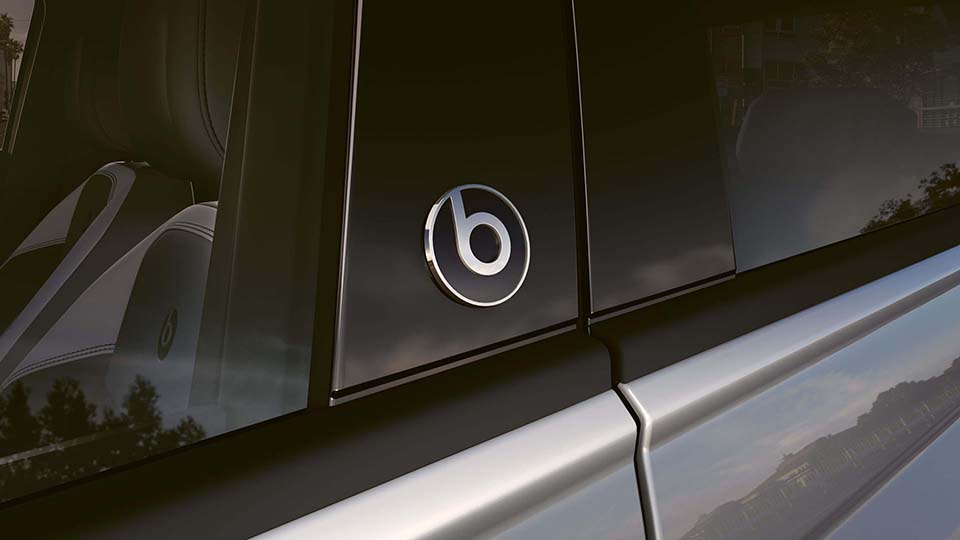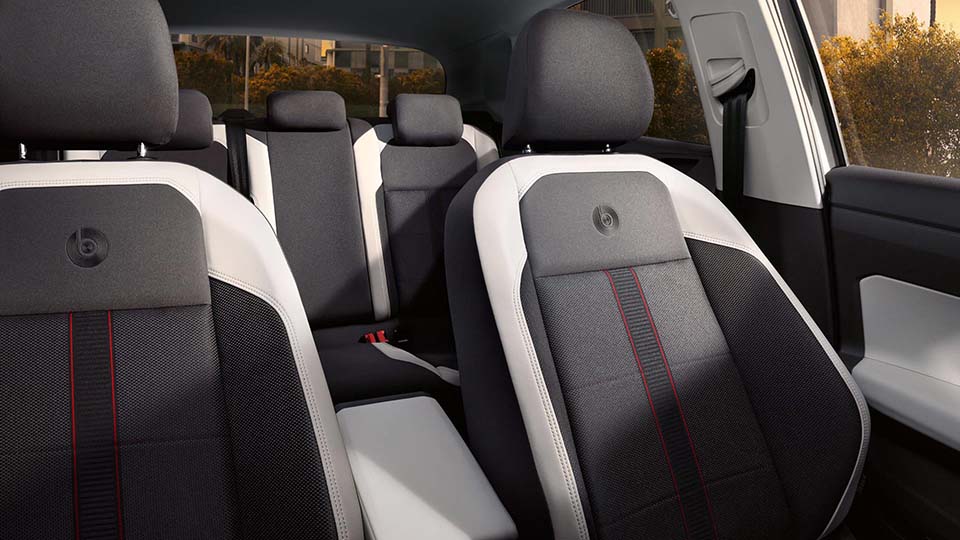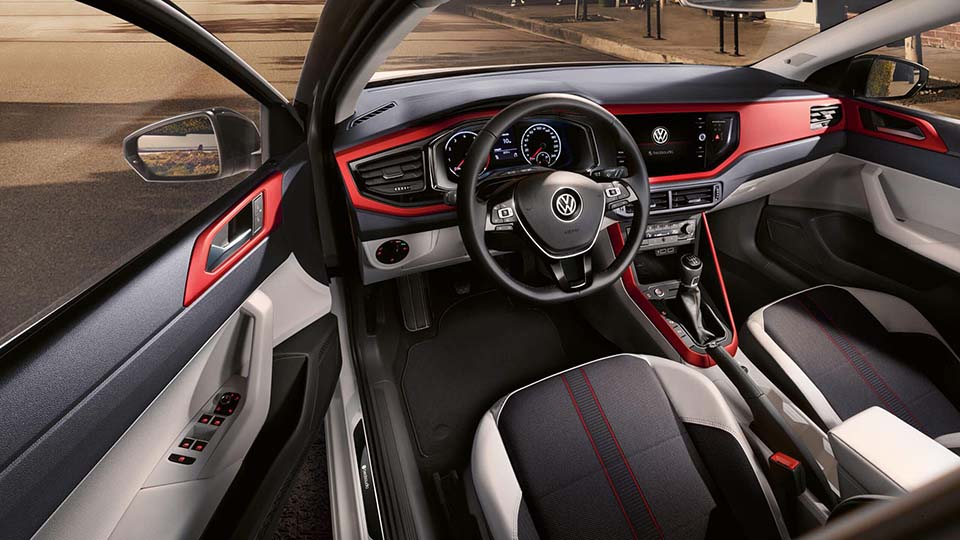 The all-new Polo GTI.
The Polo Beats Edition.
The Polo GTI delivers on styling and performance, to continue the legacy behind the three letters on its badge.
All the iconic features are there: honeycomb grille, red decorative strips, red brake calipers, twin tailpipes, rear spoiler finished with GTI lettering. The interior continues the GTI look with tartan seats and sports steering wheel featuring decorative stitching. The Polo GTI exemplifies the GTI essence with its sporty handling, 147kW of power and 320Nm of torque.
New Polo Accessories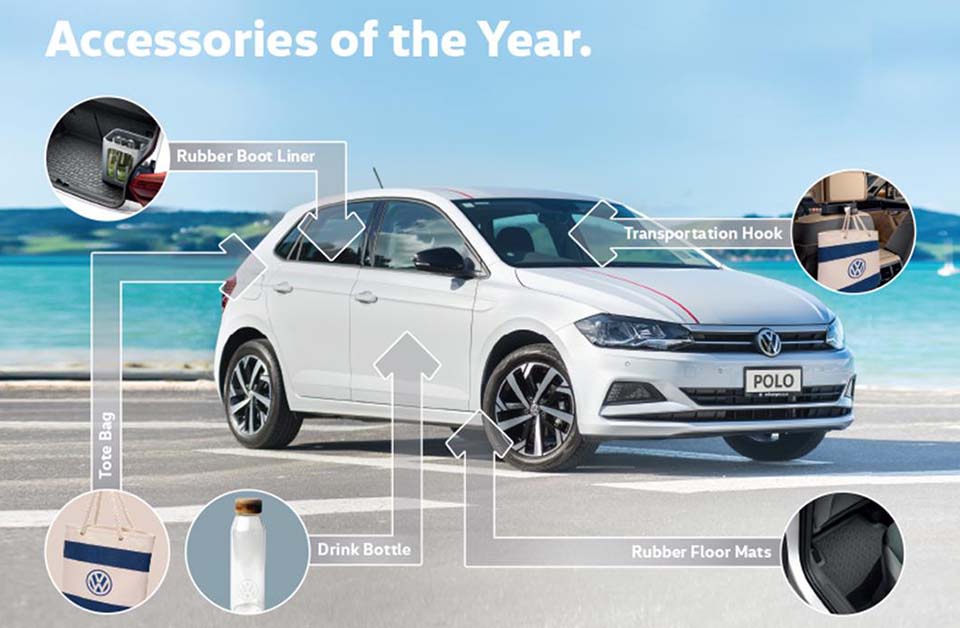 Polo Accessories of the Year.
Get the gear to take your Polo into the new year.
How do you make the 2018 car of the year better? With a combination of our most popular accessories. To find out more about pricing and accessories speak with your nearest dealer today.
Models
Technical Data
Download Specs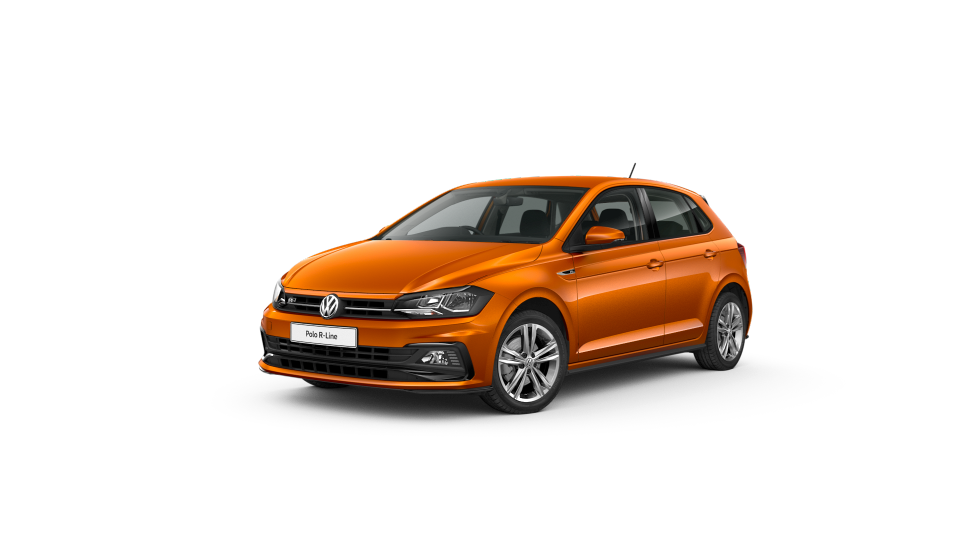 Polo TSI Manual
From $25,990*
Power - 70k W
Torque - 175 Nm
Combined Fuel Consumption - 4.4 - 4.5
15" Seyne Alloys
Front Assist with Pedestrian Monitoring
Blind Spot Monitor
Reversing Camera
Keyless Entry
Composition Media 8-inch touch screen
App-Connect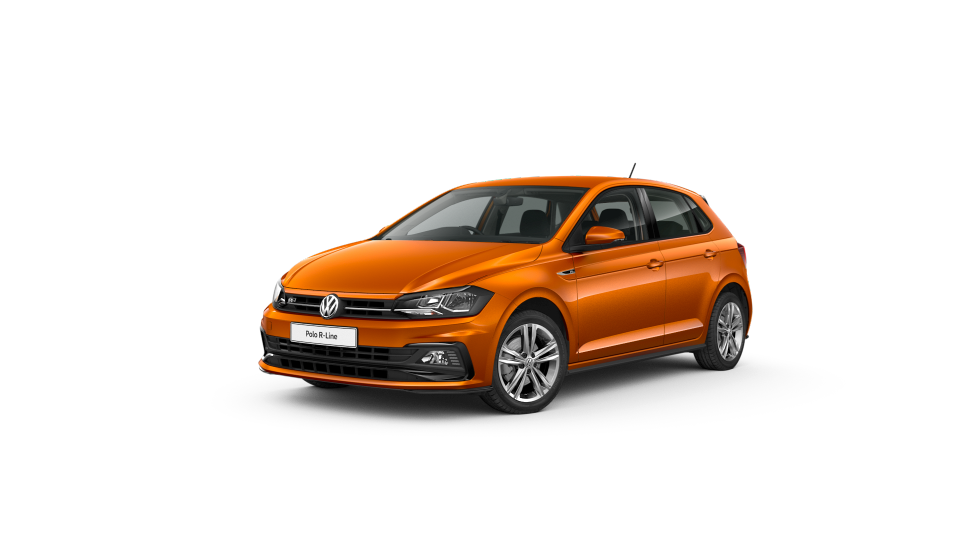 Polo TSI DSG
From $28,490*
Power - 70k W
Torque 175 Nm
Combined Fuel Consumption - 4.6 - 4.7
15" Seyne Alloys
Front Assist with Pedestrian Monitoring
Blind Spot Monitor
Reversing Camera
Keyless Entry
Composition Media 8-inch touch screen
App-Connect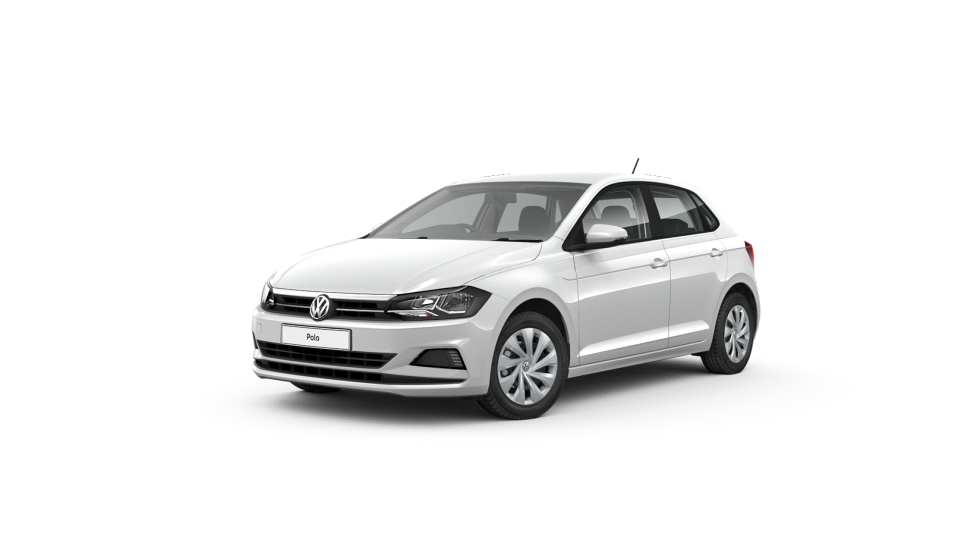 Polo Beats Edition DSG
From $30,490*
Power - 70k W
Torque - 175 Nm
Combined Fuel Consumption - 4.6 - 4.7
16" Torsby Alloys
Beats 300W Sound System
Unique Beats decals
Beats sports comfort front seats
Dashboard trim in Velvet Red
Leather multi-function steering wheel with gear shift paddles
App-Connect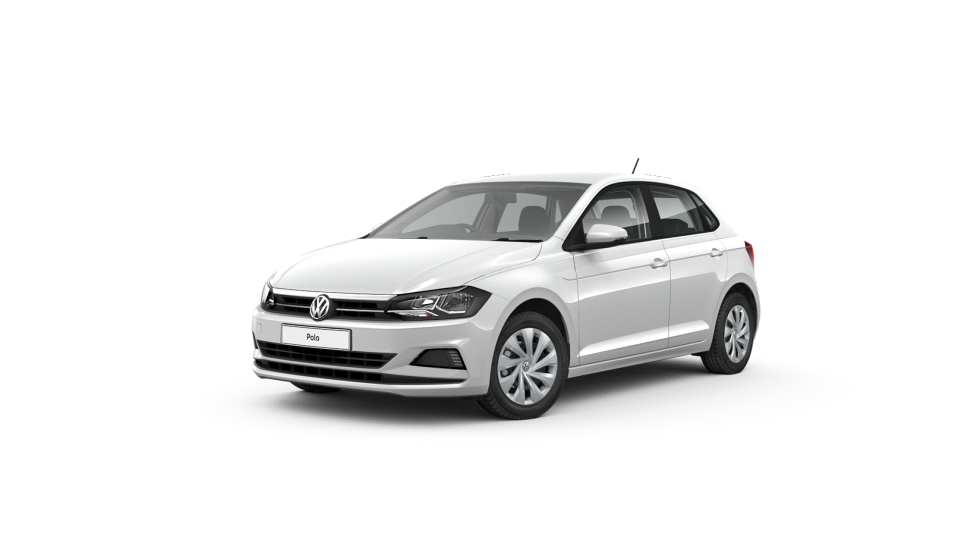 Polo R-Line DSG
From $33,740*
Power - 70k W
Torque - 175 Nm
Combined Fuel Consumption - 4.7 - 4.8
16" Sebring Alloys
LED headlights
Dark Red LED Tailamps
Discover Media 8-inch touchscreen with Navigation
2-Zone Climatronic Air Conditioning
R-Line sports comfort seats in 'Carbon Flag'
R-Line sports body kit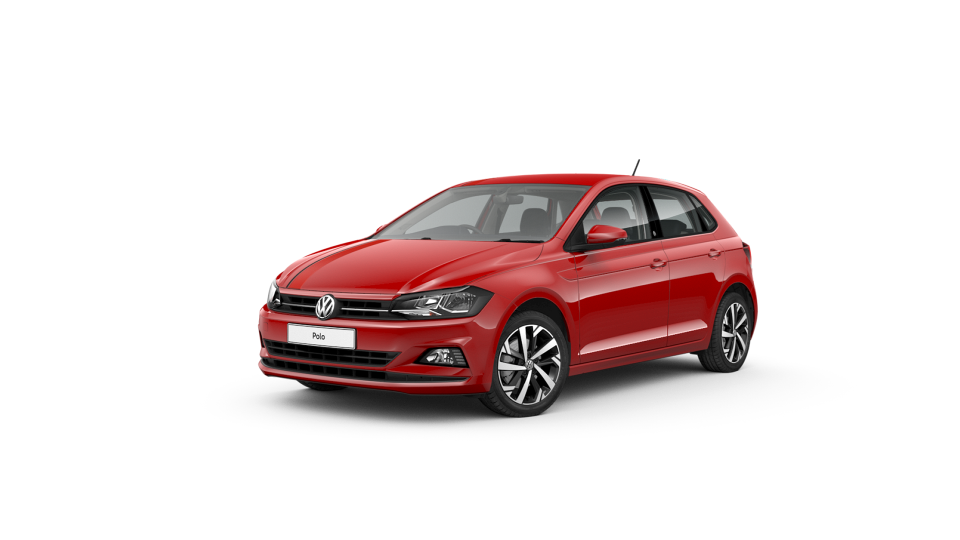 Polo GTI DSG
From $39,740*
Power - 147 kW
Torque - 320 Nm
Combined Fuel Consumption - 5.9
17" Milton Keynes Alloys
LED headlights
Dark Red LED Tailamps
Sports suspension with driving profile selection
Keyless Entry
Discover Media 8-inch touchscreen with Navigation
App-Connect